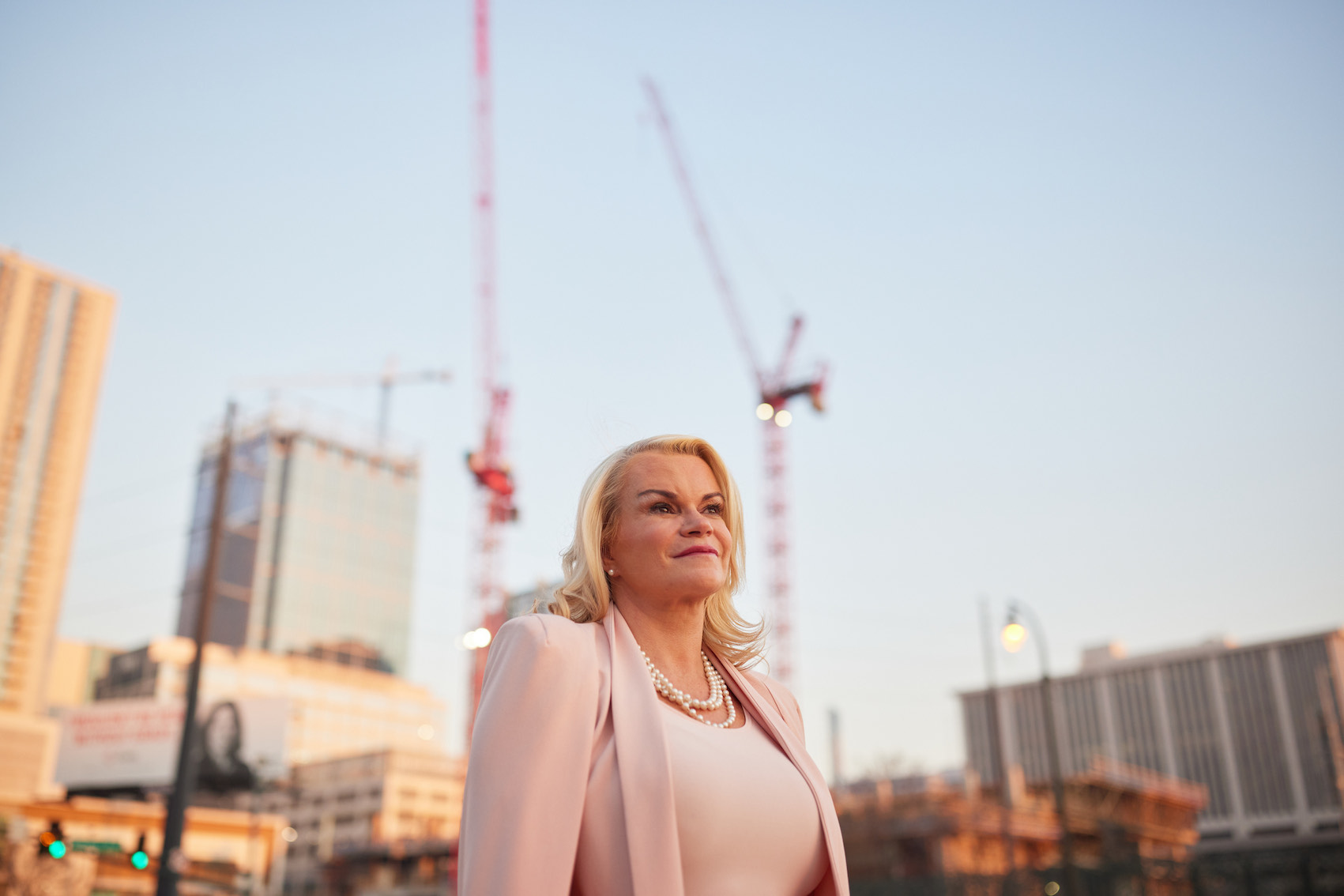 While that wasn't my perception, I realised instances like this commonly happen to women and can be more egregious. I also realised a stark gender gap at my job; I was the only woman in my department that didn't hold an administrative function. What's more striking is that in my 25 years in construction, female representation is almost as low as it was when I started.
For instance, only around 11% of US construction jobs are held by women. Even smaller is the number of women on the front lines of a job site—only one for every 100 employees in the field. Considering that women make up 47% of all employed individuals, this means the industry is only benefitting from a tiny percentage of the female workforce. Unconscious gender bias and the overall perception of women working in construction still contribute to this gap.
I revisit that CEO's comment from time to time, more so now that I mentor women. I regularly meet with a small group from Georgia Tech. Initially they were students but over the last few years, some have entered the workforce. Their concerns have moved on from landing a job to thriving in their careers. I had to ask myself: what do I tell these young, ambitious women who may encounter the same challenges I have? Here's what I've told them.
Remember why you joined the industry. For me it was because I like contributing to the communities where I live, work and travel, knowing these physical structures will outlast my career. My father always told me there were two things money can't buy: education and pride. I feel proud when I see a structure that I've influenced, no matter how small.
Connect with people outside your own organisation. Join industry organisations, follow people you admire, and connect with them—both men and women. I've been very fortunate to have a large network but I have a small group of women executives that I can call on at any time. We've become so close that we've even taken weekend getaways together. These five women have become more than business contacts. Bonds like this take time to build so start the process now.
Be your authentic self. When I began in the business, I felt as if I had to sacrifice my femininity in order to be successful. But the more senior roles I took on, I realised that companies hired me, the real me and not some manicured ideal of a professional woman. Ed McVaney, the founder of the software company JD Edwards always said to hire people who aren't like you. I subscribe to this philosophy. Don't be afraid to be yourself in the workplace. Everyone will not accept you for who you are but you must accept yourself for who you are.
The bright side is construction firms are working towards a more diverse representation. To increase recruitment and improve retention, companies have developed training and mentorship programmes to highlight the value of construction jobs for women at an early age, such as Rosendin Electric's Construction Camp for Girls. Universities like Purdue, Colorado State and Auburn have programs to address the needs of women and to show the industry as a viable career path.
Diversity is a proven asset in driving profitability and a key component in solving the construction industry's labour shortage. But first, we must debunk the myth that construction is a man's world. As more groundbreaking women chip away at gendered norms, I look forward to welcoming many more of the industry's "smartest women" to stand beside me.
Sandra Benson is global head of industry transformation at Procore. She currently holds a three-year term on the board of the National Institute of Building Sciences (NIBS), a non-governmental organisation.
https://www.globalconstructionreview.com/actually-no-im-not-the-only-smart-woman-in-construction/