Business

Wynn Resorts is pausing movement on plans to determine if the proposed development is the best use of the land.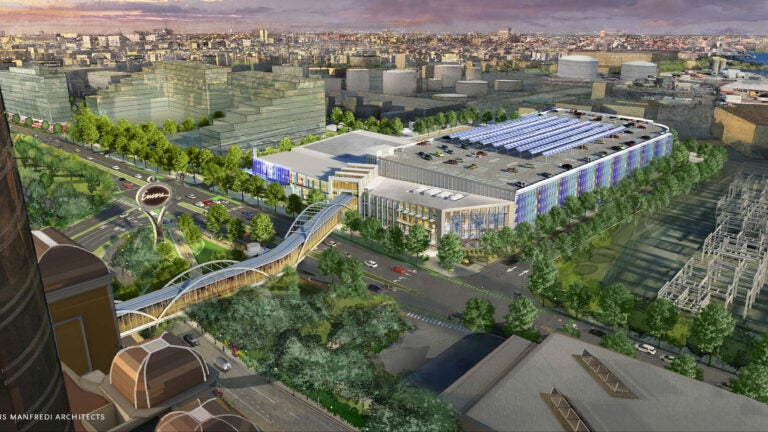 Plans for a large development across the street from Encore Boston Harbor casino in Everett have been put on pause so the company can reevaluate if the development is the best use for the site, according to the Massachusetts Gaming Commission (MGC).   
The original plans, which the Commission was set to begin reviewing Jan. 12, include an 1,800-seat entertainment venue, 20,000 square feet for a restaurant, and a 2,200-space parking garage. 
"Some issues came up with respect to whether it's part of the gaming establishment or not, that has certain impacts on their development, as well as COVID and other things that they're considering at this point in time," said Joe Delaney, the commission's chief of community affairs, in a public meeting Jan. 12.
The development plan has also been submitted to the Everett Planning Board. Once the new evaluation of the plans is done, Encore, which is owned by Wynn Resorts, will bring the plans back to MGC to determine if the development will be considered part of the gaming establishment. Then the processes with the Everett Planning Board and other involved parties will continue. 
If the development is deemed part of Encore's "gaming establishment" it would be subject to the commission's regulatory oversight and the provisions of the state's expanded gaming law. 
Delaney said Encore did not give an expected timeline for the review. 
"We are pleased with the progress we're making on designing a development plan that will act as a springboard to create a Lower Broadway Entertainment District," an Encore spokesperson said in an email. "We continue to evolve that plan and will present it to the Massachusetts Gaming Commission at the appropriate time."
The proposed expansion is only one part of the company's hopes for the land Wynn Resorts owns near the Encore Boston Harbor casino, according to a Boston Globe article. When originally proposed in December 2021, Wynn aimed to begin the six-acre project sometime in 2022, and finish in 2024.
Newsletter Signup
Stay up to date on all the latest news from Boston.com
Encore casino is reevaluating plans for entertainment venue, restaurant space