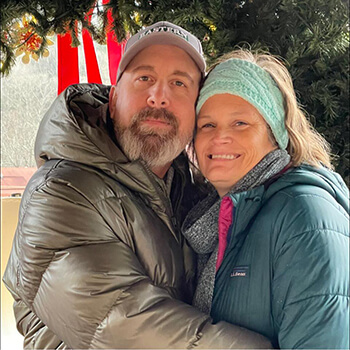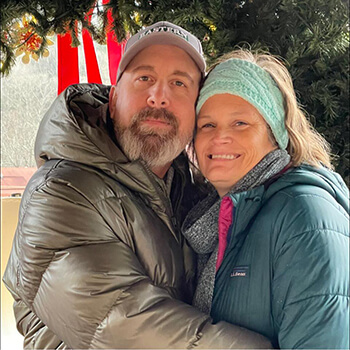 Davis Booth has taken on a big adventure since graduating from Eastern New Mexico University with a Bachelor of Applied Arts and Sciences (BAAS) concentration area in Electronics Engineering Technology (Digital) in fall 2021: working for NASA!
Davis, who also holds an Associate of Arts from Tallahassee Community College and is pursuing a master's degree in space system engineering from John Hopkins University, discusses his role at the famous space agency and his time as a student at ENMU.
Tell us about your job.
I currently work as a contractor at NASA Goddard Space Flight Center. I have two titles as a test engineer and as an electrical ground support equipment engineer. I've dreamed of working at NASA since I was a little kid. Every day I go to work, I have to pinch myself to make sure I'm not dreaming.
Which aspect of your career is the most rewarding?
I enjoy the challenges of solving difficult problems. NASA gives me the opportunity to take on new roles and to expand my knowledge.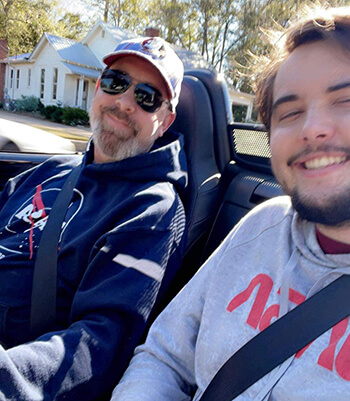 Which roles have you worked in previously?
Electronics technician, cable installer, low voltage technician, test technician, test engineer, manufacturing engineer and design engineer.
What are your short- and long-term career goals?
My short-term goals are to graduate with my master's in space systems engineering from Johns Hopkins University. Long term, I would like to return to Florida and work/retire somewhere on the space coast.
How did ENMU prepare you for your career?
ENMU taught me valuable skills, including the following: circuit analysis, computer architecture, programming in assembly, C, C++, embedded systems, sequential circuits and much more.
Discuss your Eastern Experience.
The ENMU Electronics Engineering Technology Program is fortunate to have two amazing professors, Dr. Hamid Allamehzadeh and Dr. Md Sayeed. I learned valuable real-world skills from both gentlemen.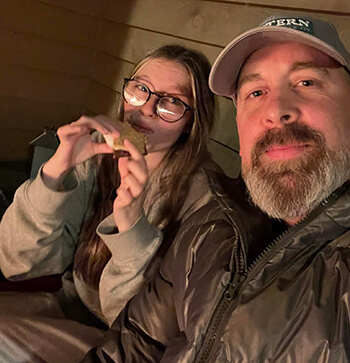 If I had to pick a favorite class, it would probably be the capstone course. I was able to combine all the skills acquired throughout the program and design a product for the visually impaired that I'm very passionate about.
I was a 100% online student.
Why did you choose to attend ENMU?
ENMU was the only institution offering an electronics engineering technology degree online without a calculus requirement. In the past, I had attempted an engineering program at a major university, and I was never able to get past the difficult math courses.
ENMU offered a chance to learn the valuable circuit analysis skills and logical thinking required in today's job market without taking several more years of prerequisite math courses.
How did you choose your field of study?
I took an ASVAB test when entering the Navy out of high school, and the scores indicated I would be a good fit for a role as an electronics or computer repair technician.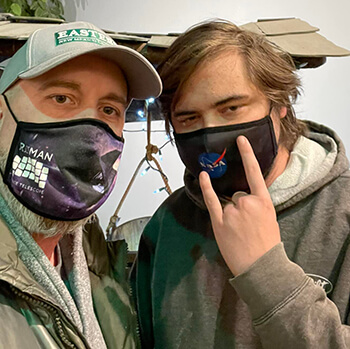 What advice would you give to a student interested in working in your career field?
Don't let the math scare you. The industry really needs engineers with the skill sets taught in this program.
Tell us about your family and background.
I'm from southwest Georgia, and I have a very large family that I adore. I'm happily married and have three daughters, two sons, a son-in-law, a granddaughter and a grandson on the way.
Who is your role model?
My mother is my role model. She is a strong, smart woman who enabled her family to have a better life. 
What are your hobbies?
Traveling to new places with my growing family.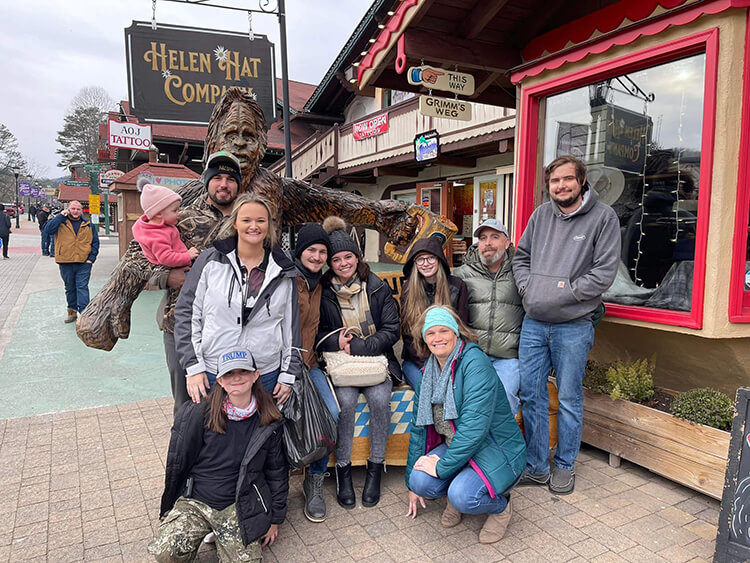 https://www.enmu.edu/about/news-and-events/enmu-news/alumni-highlights/3251-greyhound-grad-takes-enmu-eet-degree-to-new-heights-with-nasa-career