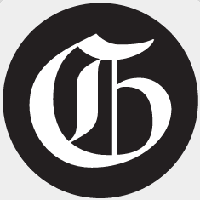 You've got the job in your career path. You're paying rent, have a vehicle, you're paying student loans and not racking up credit card debt. Now it's time to start investing.
The first step is to get started on an emergency fund. This will be money in a savings account or money market fund outside a retirement fund. If you don't have a financial safety net, you're not prepared to deal with life's financial speed bumps — market downturns, job instability and illness, to name a few. A rule of thumb is to have three to six months of your basic expenses saved up.
Building up this level of savings can take a while. Before you put funds toward investing, get at least two months of basic expenses in your emergency fund.
A good next step is funding a retirement account. If you work for an employer that has a 401(k) or similar plan, start there. If the employer matches what you contribute, contribute at least enough to get the match if your budget will allow it.
If you're wondering what to invest in, choose a mutual fund. If company stock at a discount is an option, don't put all of your contribution in that stock. That gives you a lot of exposure in one place — both your job and retirement funds concentrated in one company.
For the first year or so, consider a target fund. These funds provide a diversified portfolio that's geared toward when you might retire. A target fund that's geared toward 30 or 40 years from now will be relatively aggressive, which might be a fit for your time horizon. Once you have $5,000 or $10,000 in your retirement accounts, you can move funds and future contributions to mutual funds that aren't target funds.
One of your decisions will be whether to use a traditional pre-tax contribution or a Roth, if it's available. The traditional retirement plan can save on taxes. While that sounds good, think about where you are in your long-term financial planning from a tax perspective. The traditional option will be taxable when you withdraw it. The Roth will grow tax-free. Both are subject to a penalty if you take the money out before you're age 59½ in most cases.
If you're beginning a career in which you can reasonably expect your earnings to increase substantially, starting with a Roth might be a good idea.
Individual stocks are not generally the best way to invest, especially starting out. The risk with individual stocks is higher than with mutual funds or exchange trade funds (ETFs).
Once you have four or five times your annual income in mutual funds or ETFs, you could dabble in some individual stocks, but don't let them add up to a substantial portion of your investment assets.
Linda Leitz is a certified financial planner. She can be reached at [email protected].
https://gazette.com/business/how-to-start-on-the-road-to-investing/article_36cdc82e-46f3-11ec-85bf-f3b54948a731.html