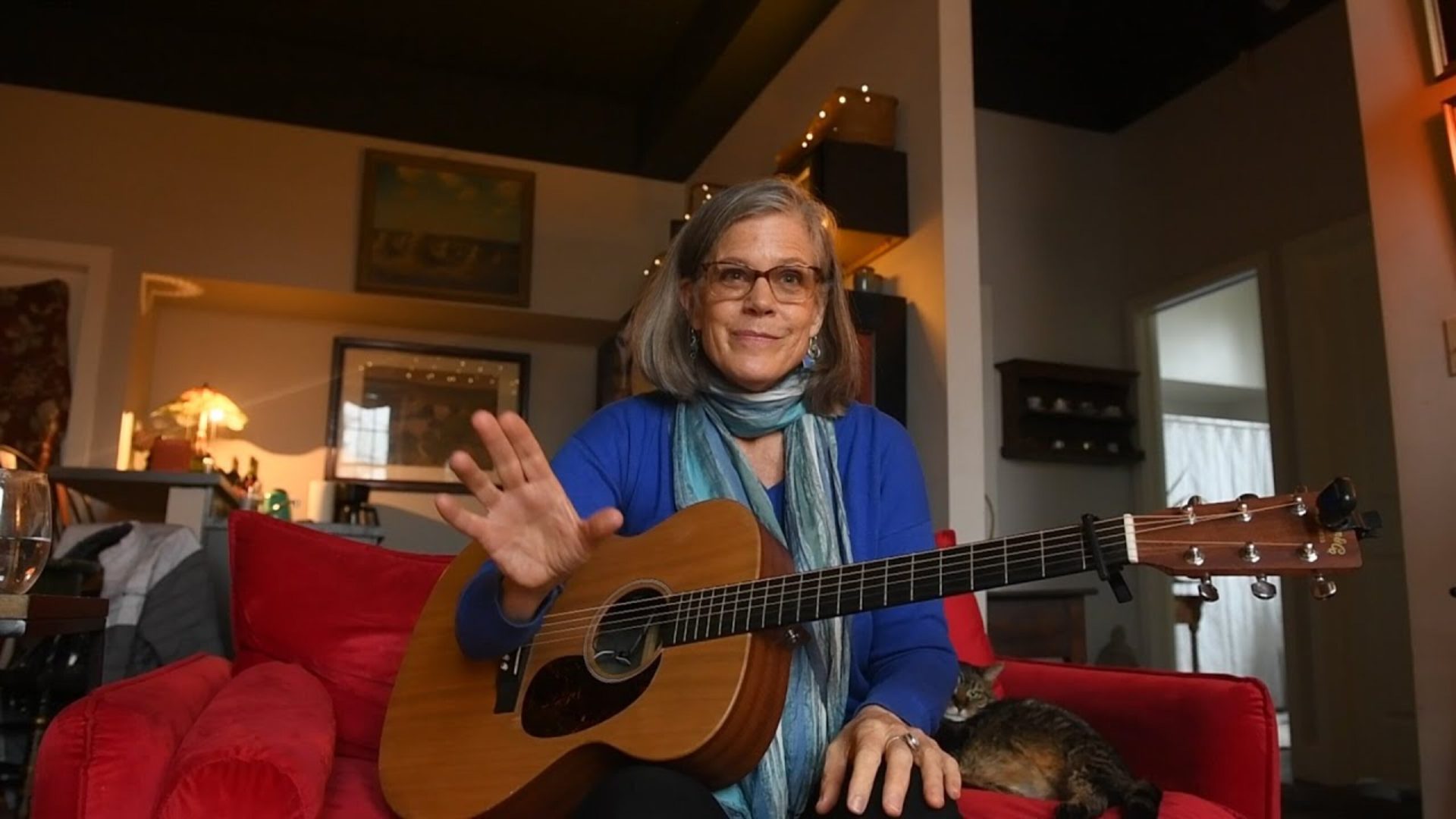 Listen to Smart Talk every weekday at 9:30 am and 7:30 pm on WITF 89.5 & 93.3. You can also stream WITF radio live on our website or ask your smart speaker to "Play WITF Radio."
Airdate: Thursday, February 17, 2022

How often has a song you heard on the radio brought back a memory — taken you back to a time when that music was popular or to a specific event in your life? All of us have probably had that experience. Music is unique in how it can reach those memories.
Lauren Knatz of Maytown in Lancaster County is unique too. She describes herself as an eldercare, hospice and palliative care musician. What that means is Knatz uses live acoustic music for those who are suffering from dementia or Alzheimers or are dying to evoke autobiography memory to bring back memories and improve communication.
Knatz has written a book about her experiences as well. It's called Gatekeepers and it talks about the healing power of music at the end of life.
Lauren Knatz appears on Thursday's Smart Talk to discuss this fascinating and comforting topic.
https://witf.org/2022/02/17/maytown-woman-uses-music-to-communicate-with-those-in-hospice/