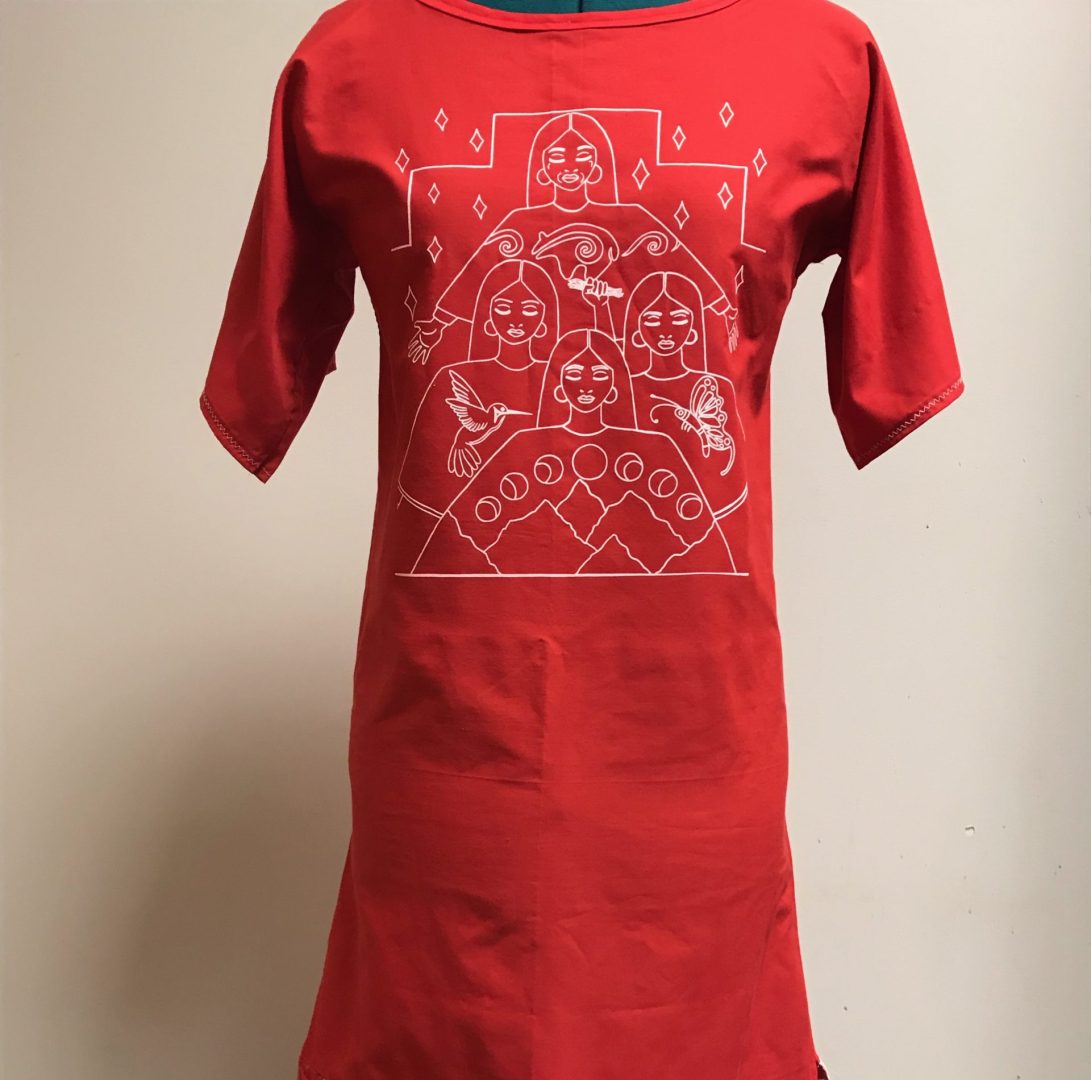 Listen to Smart Talk every weekday at 9:30 am and 7:30 pm on WITF 89.5 & 93.3. You can also stream WITF radio live on our website or ask your smart speaker to "Play WITF Radio."
Airdate: Monday, May 9, 2022

Murder is the third leading cause of death of Native American women. Native women are 10 times more likely to be murdered than the general population. More than eight in ten Indigenous women and men experience violence in their lifetimes.
Missing and murdered indigenous women is a crisis that most Americans aren't aware of.
A new exhibit has opened at Millersville University in Lancaster County to bring attention to missing and murdered indigenous women. It features a simple red dress that holds significant meaning in Native American culture and artwork by Indigenous young people.
We'll learn more about the exhibit and missing and murdered Indigenous women on Monday's Smart Talk from Carolyn Rittenhouse, a Lakota Sioux woman who is the club advisor for Friends of Advocates for Native Nations and who made the red dress on display and Jordan Traut, an English graduate assistant who studies Native literature at Millersville.
https://witf.org/2022/05/06/millersville-exhibit-brings-attention-to-missing-and-murdered-indigenous-women/