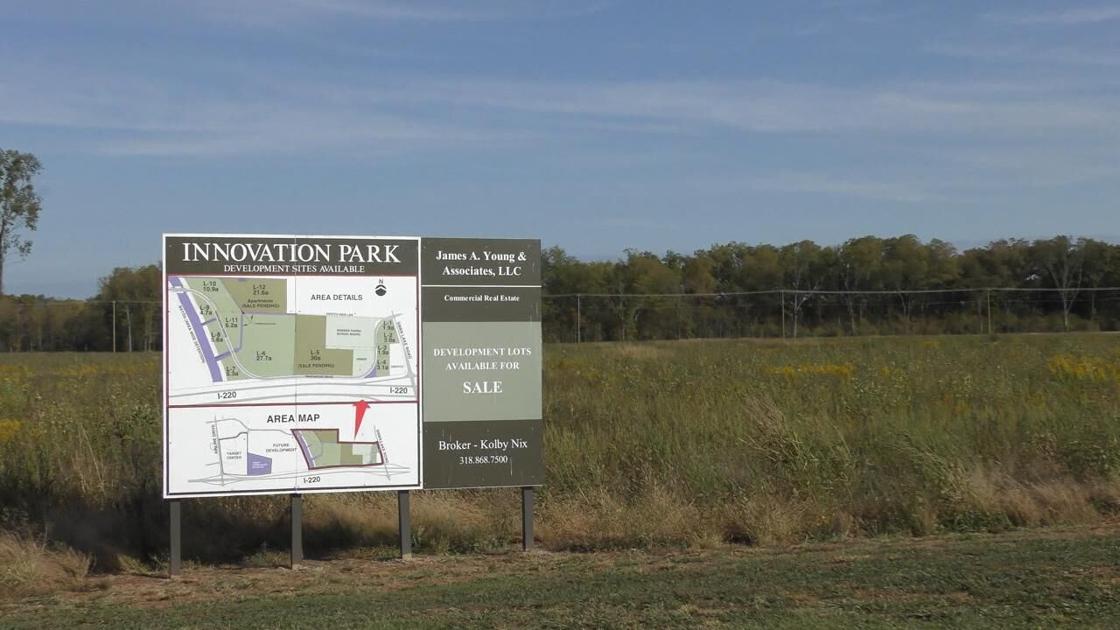 BOSSIER CITY, La. – Ochsner Health System has bought a tract of land in northeast Bossier City for a new medical complex.
Ochsner on Wednesday closed on the purchase of 30 acres on Innovation Drive, just west of Swan Lake Road and facing Interstate 220. That location is in fast growing north Bossier and the Haughton area.
Three individuals with limited knowledge of Ochsner's plans, speaking on condition they not be publicly identified because there had been no official announcement, said Ochsner representatives said the health-care system intends at some point to build a full-service hospital and clinics. They did not know when Ochsner intends to start or what would come first.
An Ochsner LSU Health official in Shreveport on Wednesday confirmed the land purchase and its plans to build at the Innovation Drive location but did not disclose specifics, saying those would come later. There are no immediate plans to build a hospital, they said.
"We are in the initial planning stages for the new land in Bossier City and look forward to sharing more information about the type of facility and services, as well as an anticipated timeline, when it is available," said Dr. Chuck Fox, chief medical officer for Ochsner LSU Health.
Ochsner has an agreement with landowners Greco-Miciotto Properties, G&J Miciotto Properties, and Natalie and Ron Miciotto to buy additional land, property records in the Bossier Parish Clerk of Court's office show.
"Ochsner and LSU Health continue to be committed to our partnership and working together to expand healthcare services across North Louisiana," Fox said. "The purchase, made by Ochsner on behalf of Ochsner LSU Health following approval from the partnership's board of directors, will improve access to healthcare for surrounding communities and the entire area by adding physicians, care teams and new facilities."  
Ochsner will open a multispecialty center next week on nearby Viking Drive that includes neurosurgery, orthopedics and sports medicine, primary care, imaging and diagnostic services.
A new Ochsner hospital would bring competition to the only full-service hospital in Bossier City: Willis Knighton Bossier, which fronts I-220 between Airline Drive and Benton Road. Christus operates a "micro hospital" – an emergency department, six short-stay beds, lab and imaging – across the interstate from WK Bossier.
Ochsner, which has hospitals throughout the New Orleans-Baton Rouge area, operates Ochsner LSU Health Shreveport on Kings Highway and a Women's and Children's hospital on Margaret Place in Shreveport.
https://www.ktbs.com/news/ochsner-purchases-30-acres-in-bossier-city-for-new-medical-complex/article_4a5e3186-3775-11ec-aba9-ef6b4827f578.html