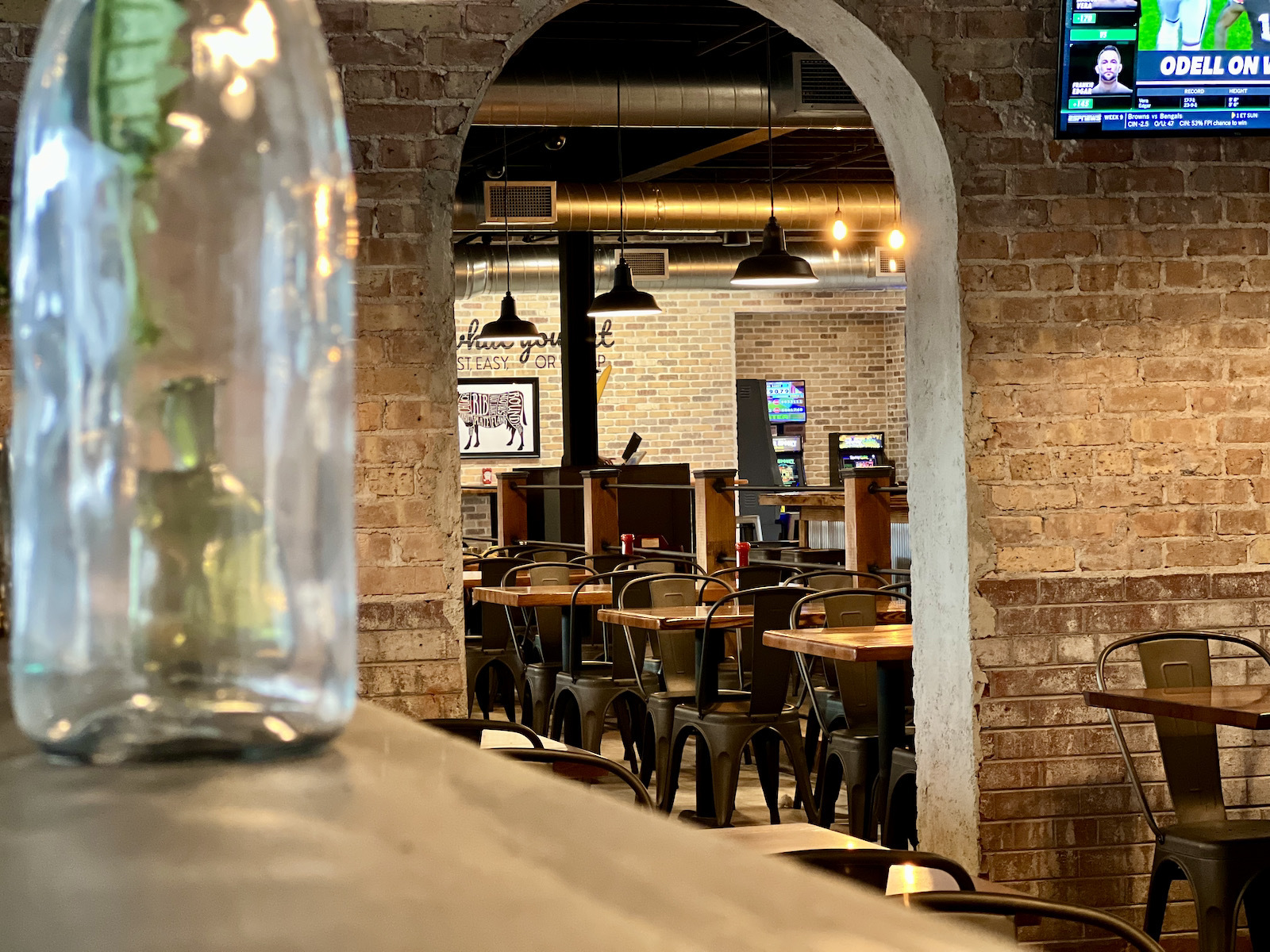 It's been three years in the making, but Reunion Restaurant has officially opened in West Allis, offering diners of all stripes a place to gather, play arcade games and enjoy the outdoors.

The new restaurant and entertainment venue made its debut on Monday, Nov. 1 at 6610 W. Greenfield Ave. in a long vacant building which was once part of the Allis-Chalmers west campus.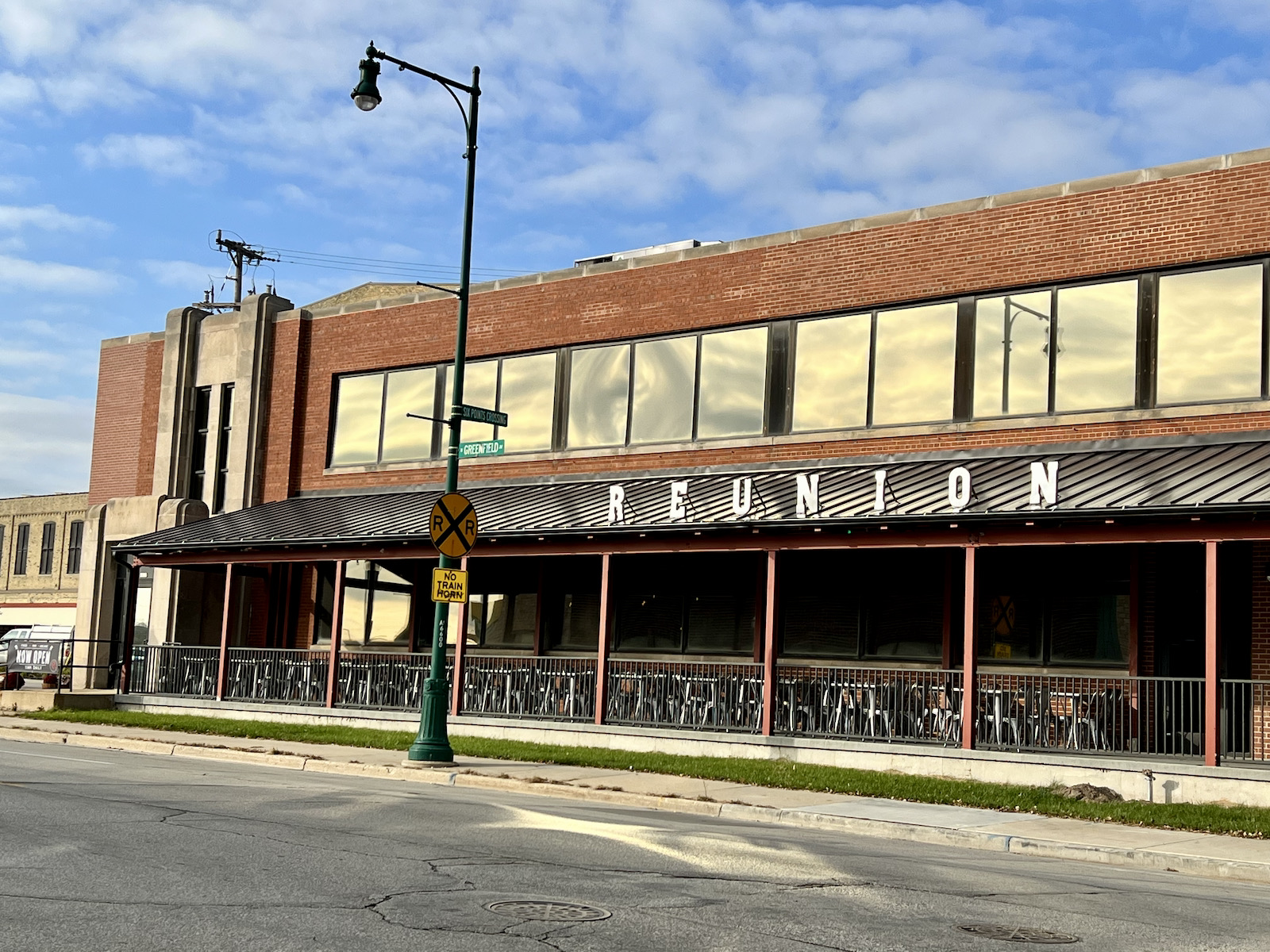 Behind the restaurant and entertainment venue are Chris and Abby Paul, owners of Capri di Nuovo, 8340 Beloit Rd., who spent three years envisioning, planning and transforming the former Allis-Chalmers employment office into a spacious dining destination complete with a second floor arcade and expansive patio and outdoor entertainment area.

"We always knew we wanted to open more than one restaurant," notes Abby Paul. "We thought about a second location for Capri di Nuovo, and we toyed with a variety of ideas over the years." 

But when the City of West Allis approached them about the possibility of reinvigorating the historic building, they took the idea under consideration, drawing from their own experience as parents with young children.

"Ultimately, we decided we wanted to create a place in the local market where we could dine with our kids or without our kids, a place that was flexible, that would really appeal to everyone,' she says. "We wanted it to be a place where everyone can come together, where people can gather.  And that became the inspiration for both the concept and the name. It's about bringing people together."

Walk in through the back entrance at Reunion, and you'll be greeted by a lounge-style waiting area featuring couches, 1940s vintage mirrors and a nod to the "Mad Men" era in the form of a portrait of Don Draper. The waiting area sits across from an efficient pick-up zone where guests can easily retrieve carry-out orders to enjoy at home.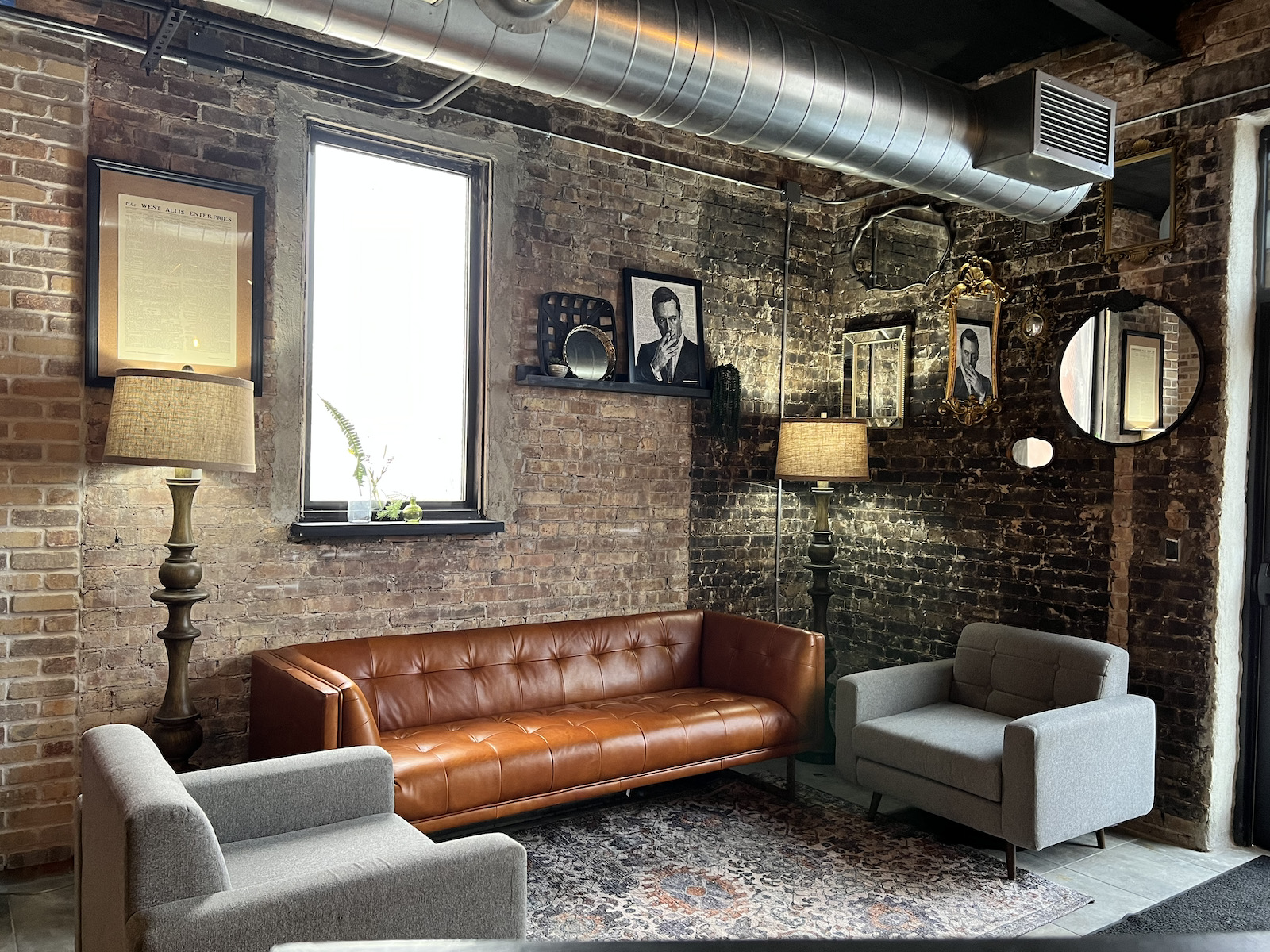 "As we pulled the vision together, we made it a point to pay homage to the past while also looking to the future," notes Chris Paul, who took on the role of general contractor for the project. "We're at the center of some really impressive development in West Allis, and we wanted to be part of that transformation."

That notion translates into a modern industrial space that offers up a contemporary feel created with nods to the past.  Examples include the L-shaped bar, comprised of a rustic wood top and varigated metal base, with foot rails made from steel conduit repurposed from the property.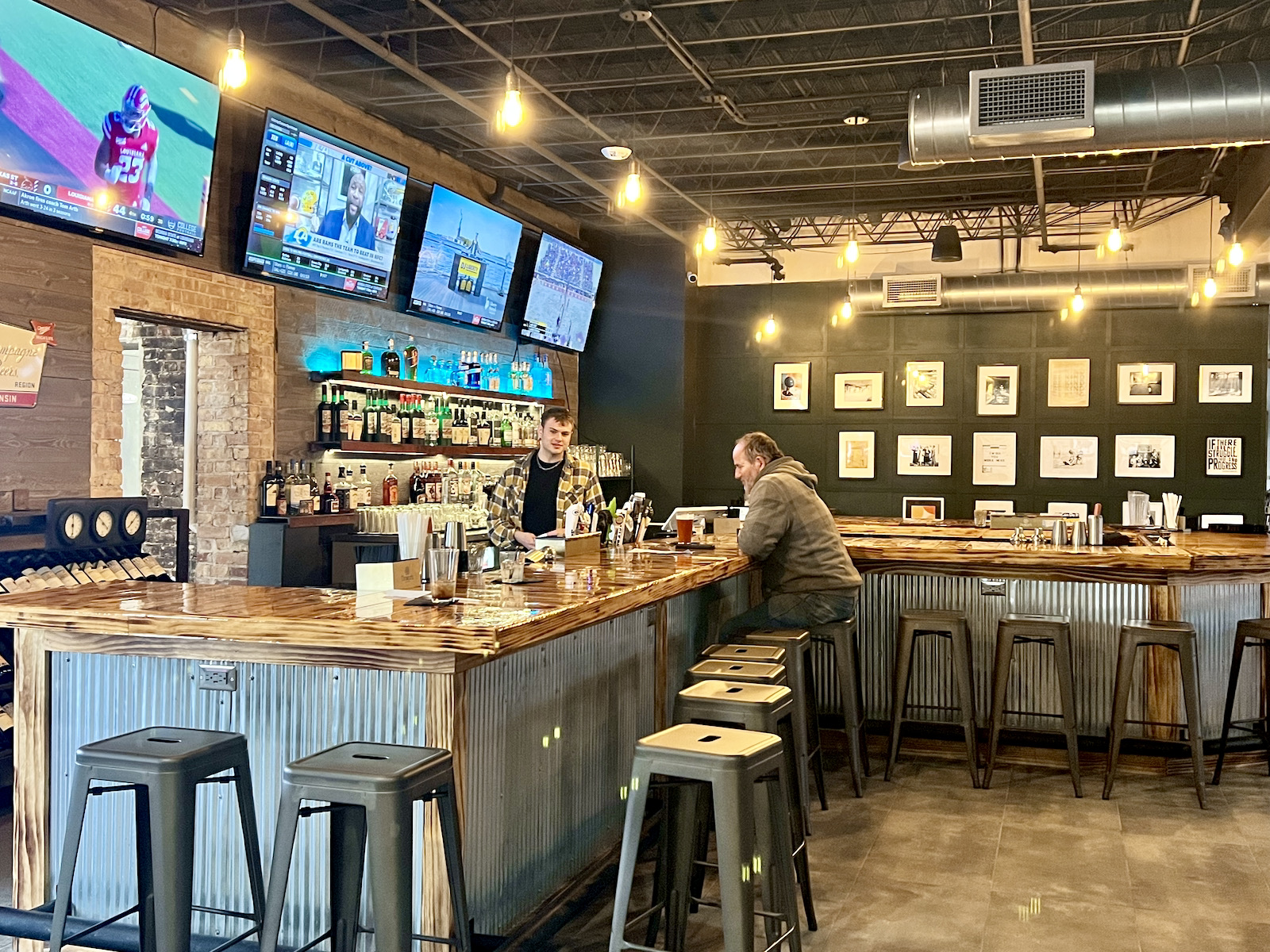 A nearby wine rack contains a nod to the buildings former boiler equipment, while the shelving along the back of the bar was made from beams upcycled from the guard shack rotunda, which was removed from the building during the renovation.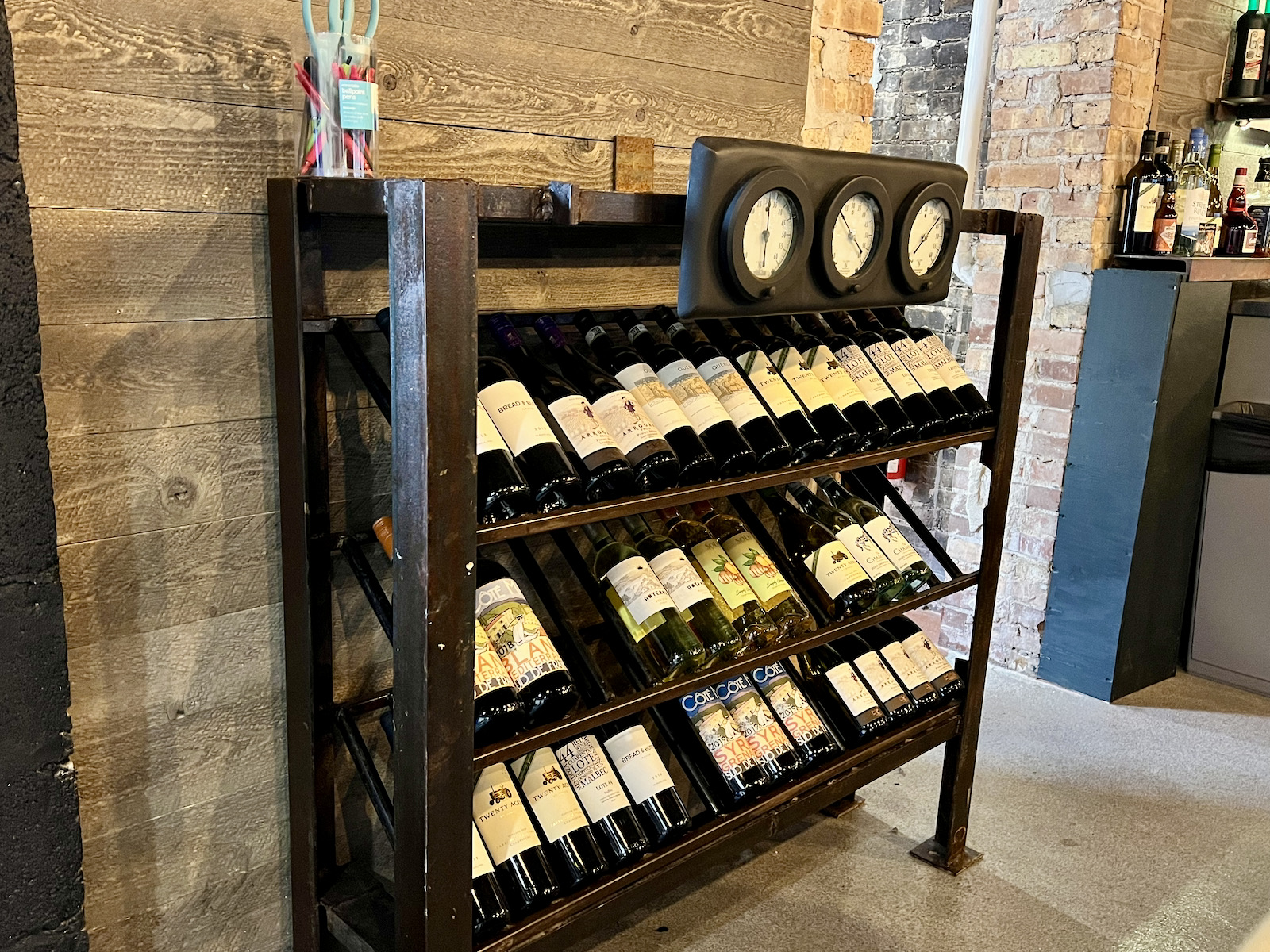 The main dining room is separated from the bar by a subtle wood and metal divder, offering mostly four-top tables set against rustic brick walls.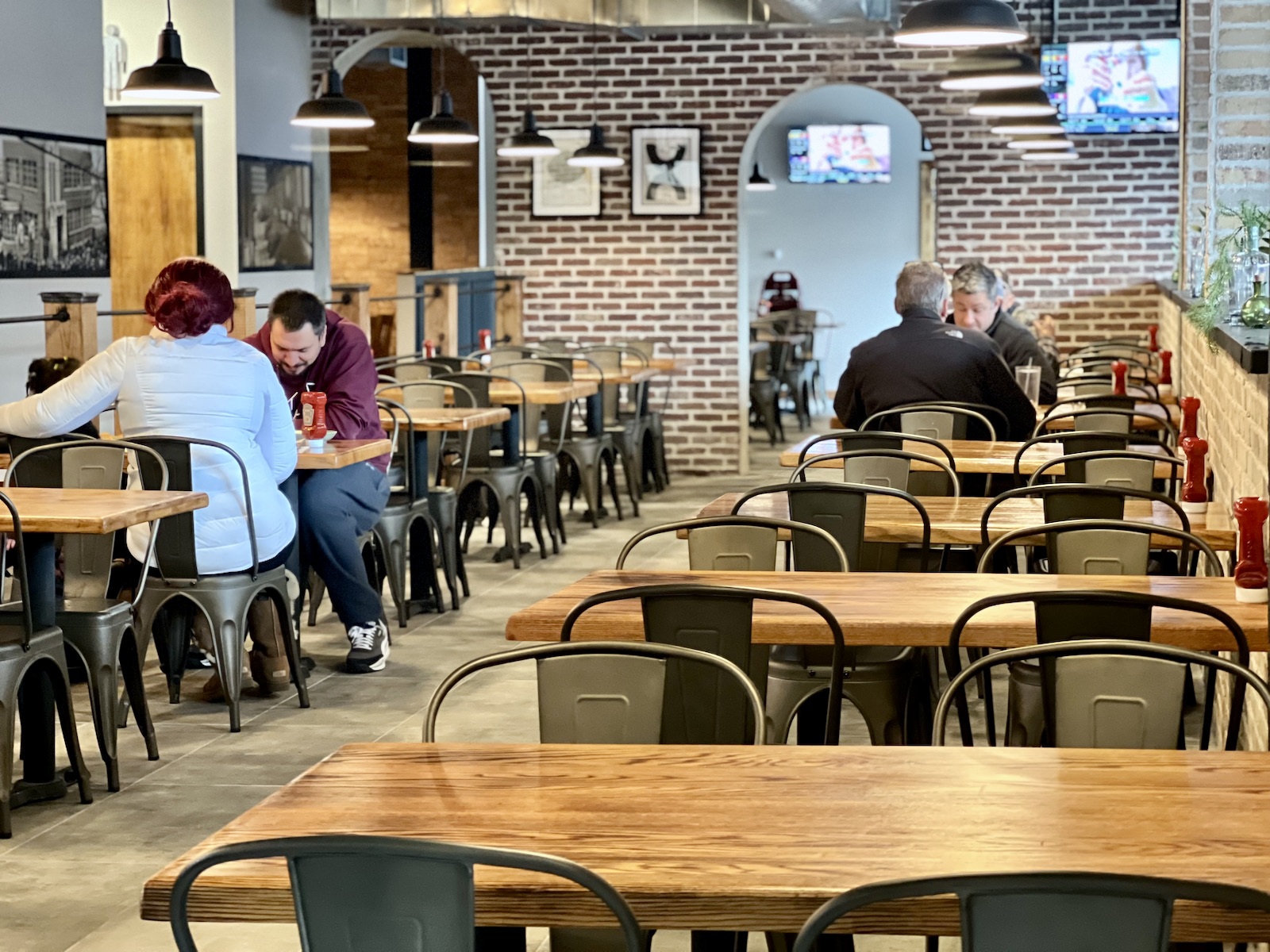 A second dining area offers more four-tops along with a side seating area that accommodates larger groups with tables that seat up to eight.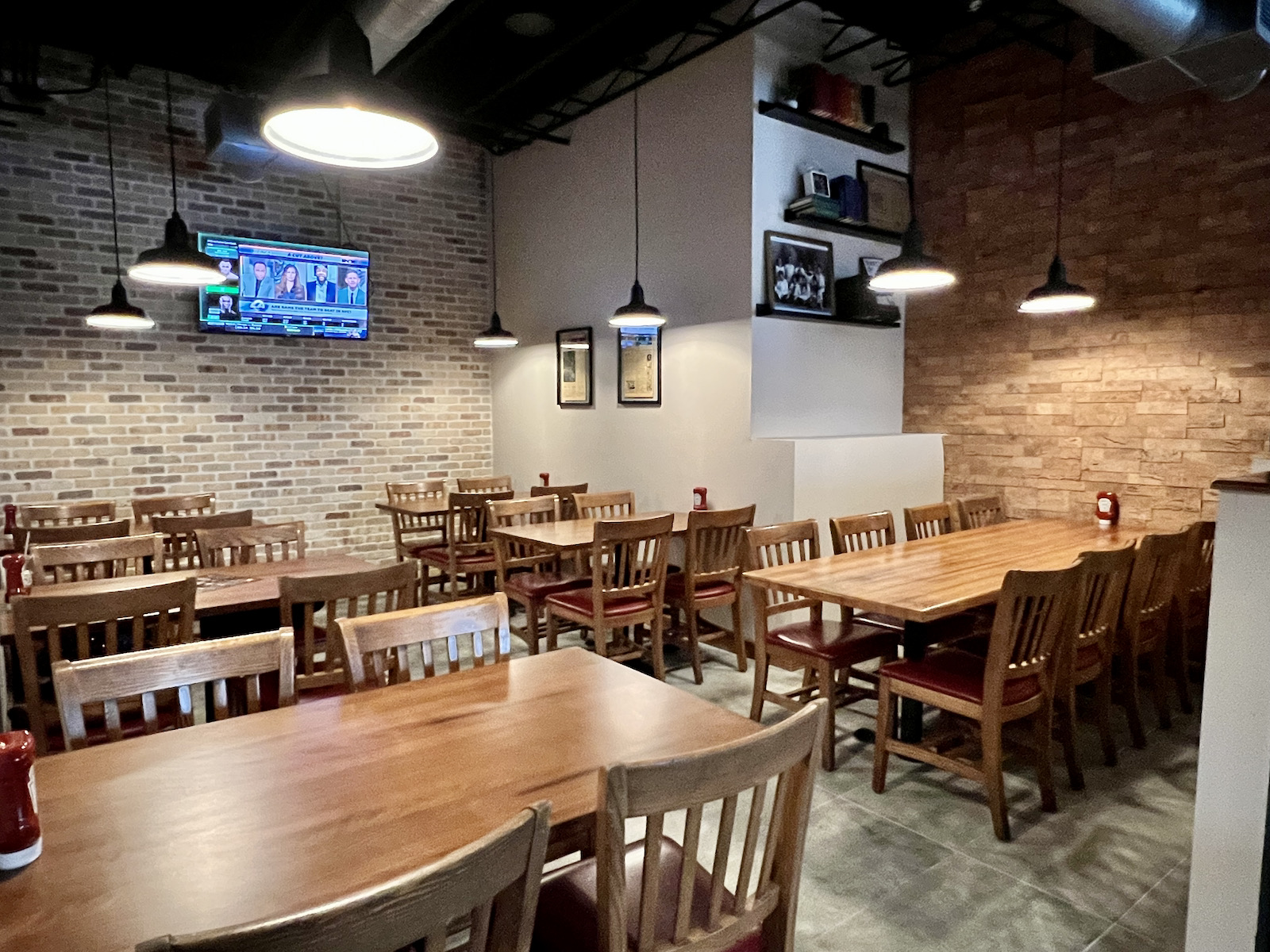 All areas are well equipped with easy-to-view televisions for broadcasting games and other entertainment.

"As we went through the process of creating the space, we really started to appreciate the history of the building," says Abby Paul, noting that they worked closely with the West Allis Historical society to unearth the old photographs and Allis-Chalmers employee newspapers from the 1940s that they repurposed as part of the restaurant's decor.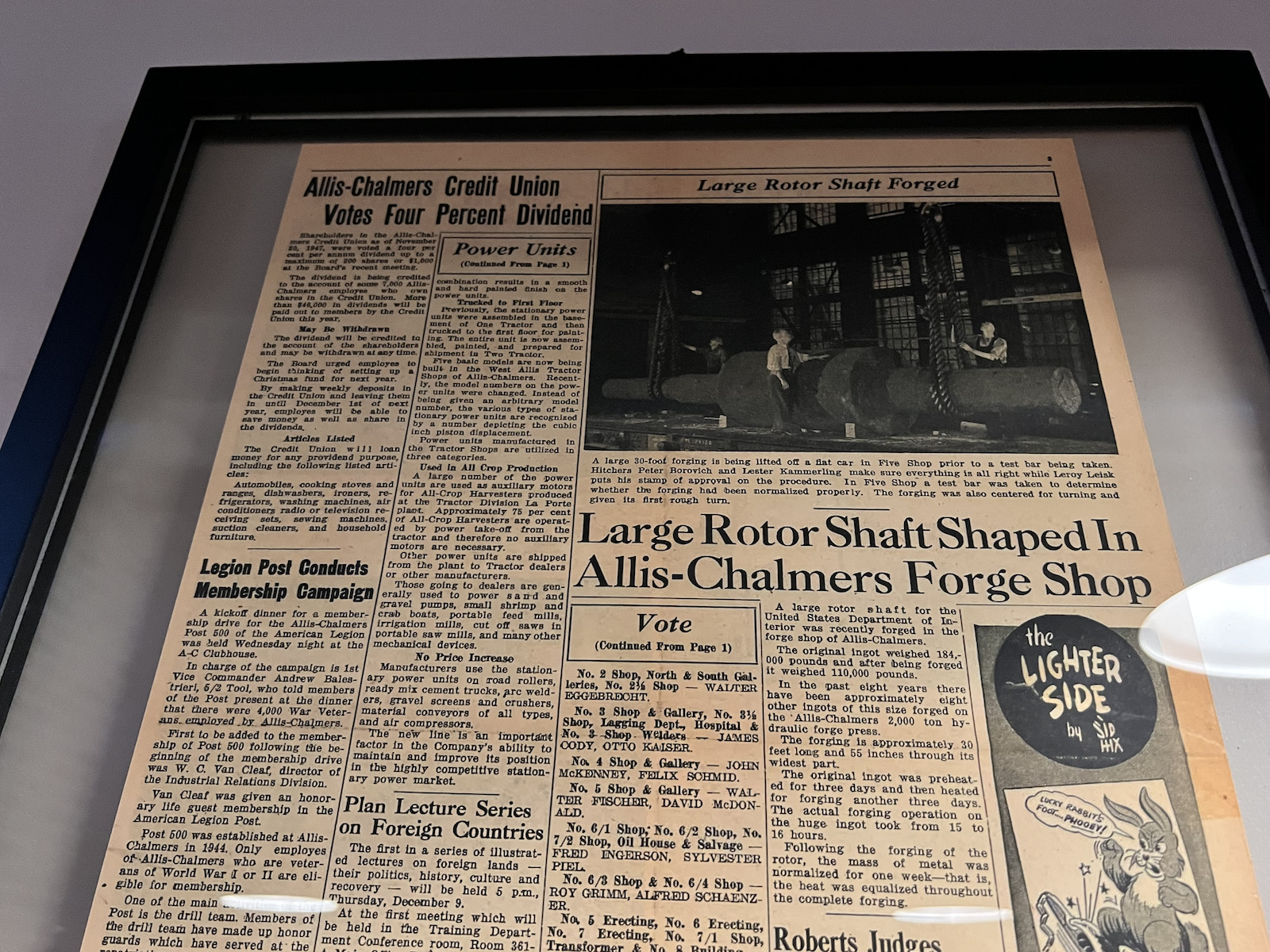 On the menu guests will find a wide range of offerings designed by Chris Paul in collaboration with Reunion chef Jahbre Fouche, a Missouri-born chef who moved to the Midwest two years ago from New York.

"The menu was designed to be fun and as inclusive as possible, offering options for everyone," says Chris Paul, noting that the menu offers a mix of appetizers, salads, sandwiches and entrees (including ribeye steak, ribs and salmon) with mid-range pricing (nothing over $30).

Fans of Capri di Nuovo will find a few carry-over items including popular appetizers like spinach dip ($9.99) and housemade mozzarella sticks ($9.49), as well as "build your own" hand-tossed personal pizza ($13.99) and cannoli ($5.99).

But there are also new items, including a menu of "Juicy Lucy" style stuffed burgers including the Old Fashioned, a gouda-stuffed burger topped with brie, cherry jam and bourbon glaze ($14.99) and the 113 Burger (an homage to the restaurant's location in "building 13") featuring a cream cheese stuffed burger topped with fried onions, bacon and beer cheese sauce ($14.99).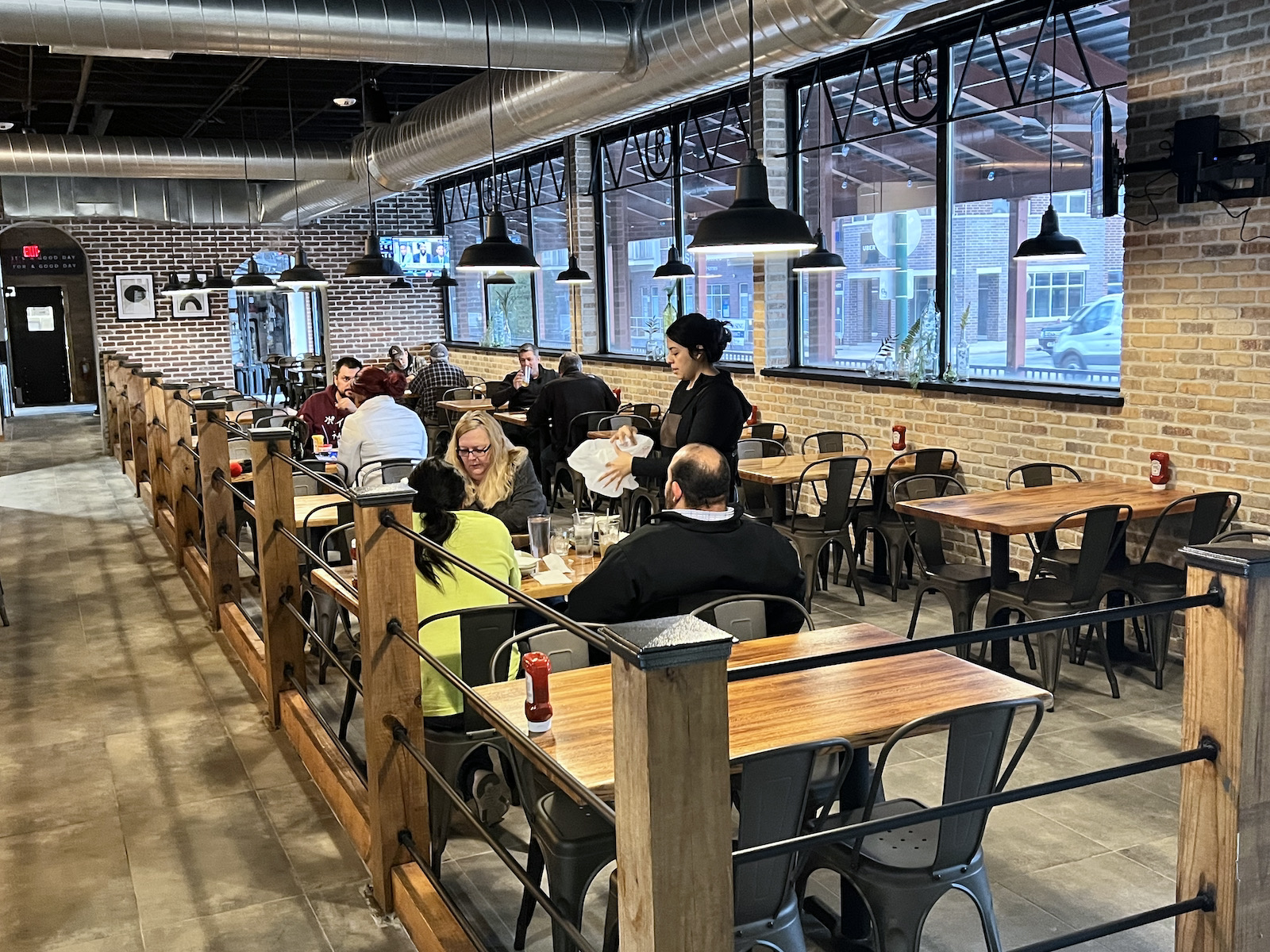 Guests will also find numerous throw-back dishes including the turn-of-the-century military favorite, chipped beef on toast ($11.99), a classic American chicken pot pie ($11.99) and macaroni and cheese, which can be topped with braised ribs, chicken or bacon ($15.79).

And yes, there are classic Wisconsin specials, including a Friday night fish fry featuring cod filets fried in Spotted Cow batter laced with lemon pepper along with coleslaw, a choice of potato (potato pancake, sweet potato or loaded baked potato), lemon and tartar sauce ($13.99); and Saturday night West Allis Prime Rib featuring marinated prime rib slow-roasted in house seasonings and served with housemade jus and creamy horseradish sauce ($29).

The Cool Kids menu features playfully named options for children including the "I Am Not Hungry" mini pizza, the "I Don't Care" macaroni and cheese and the "I Don't Want That" boneless chicken. All are $6.99 and come with a drink, choice of fries, strawberry yogurt or apple sauce and a $5 arcade card.

Take the elevator to the second floor and the mood changes entirely as you enter the venue's arcade, which features an entire floor of games set off by a series of murals painted by local artist Sara Jessup.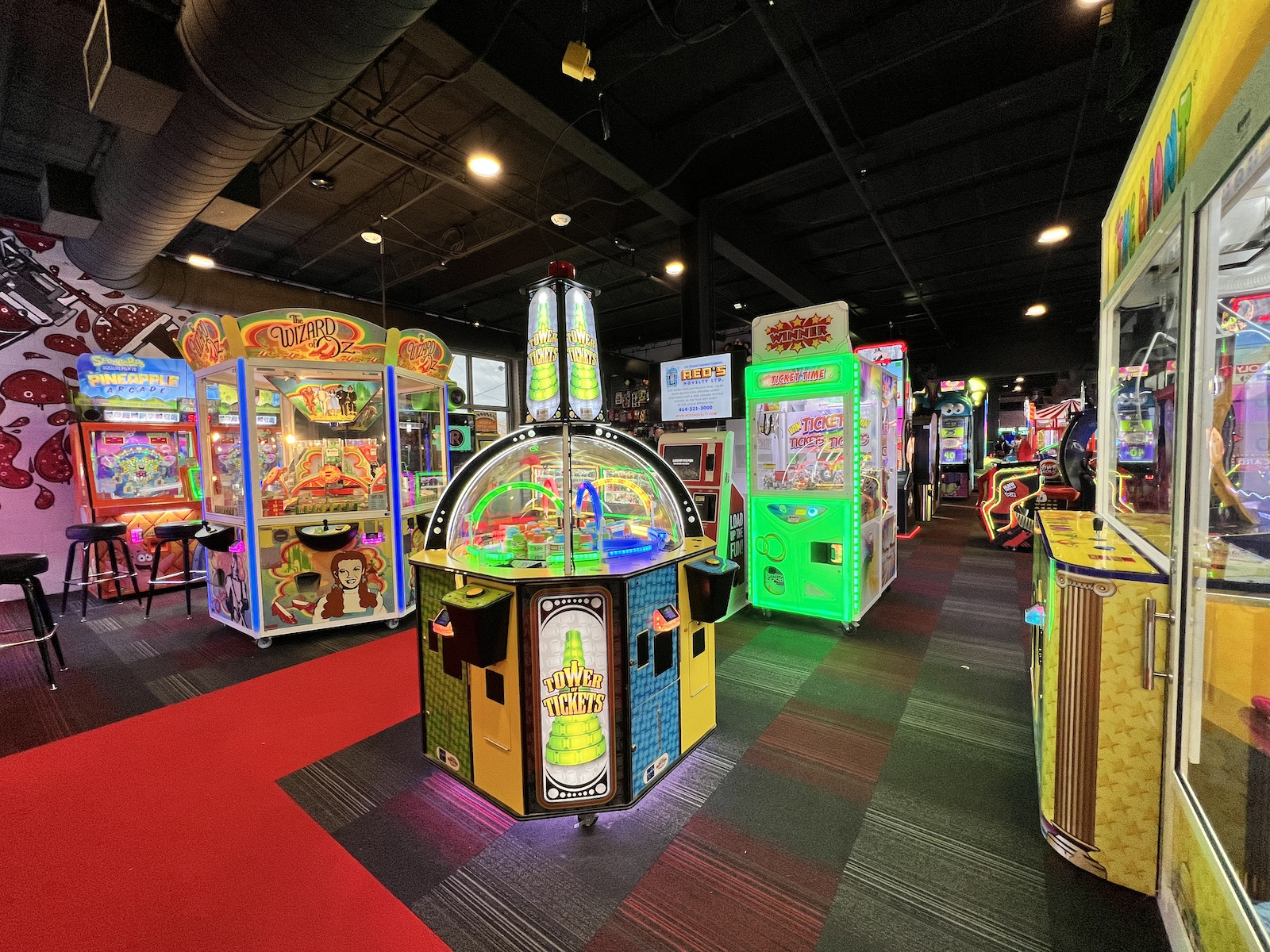 Guests will find a bit of everything from classic carnival games, bag toss and skee ball to games like Space Invaders Frenzy, Halo and MarioKart. The arcade also features the only King Kong of Skull Island game in the state.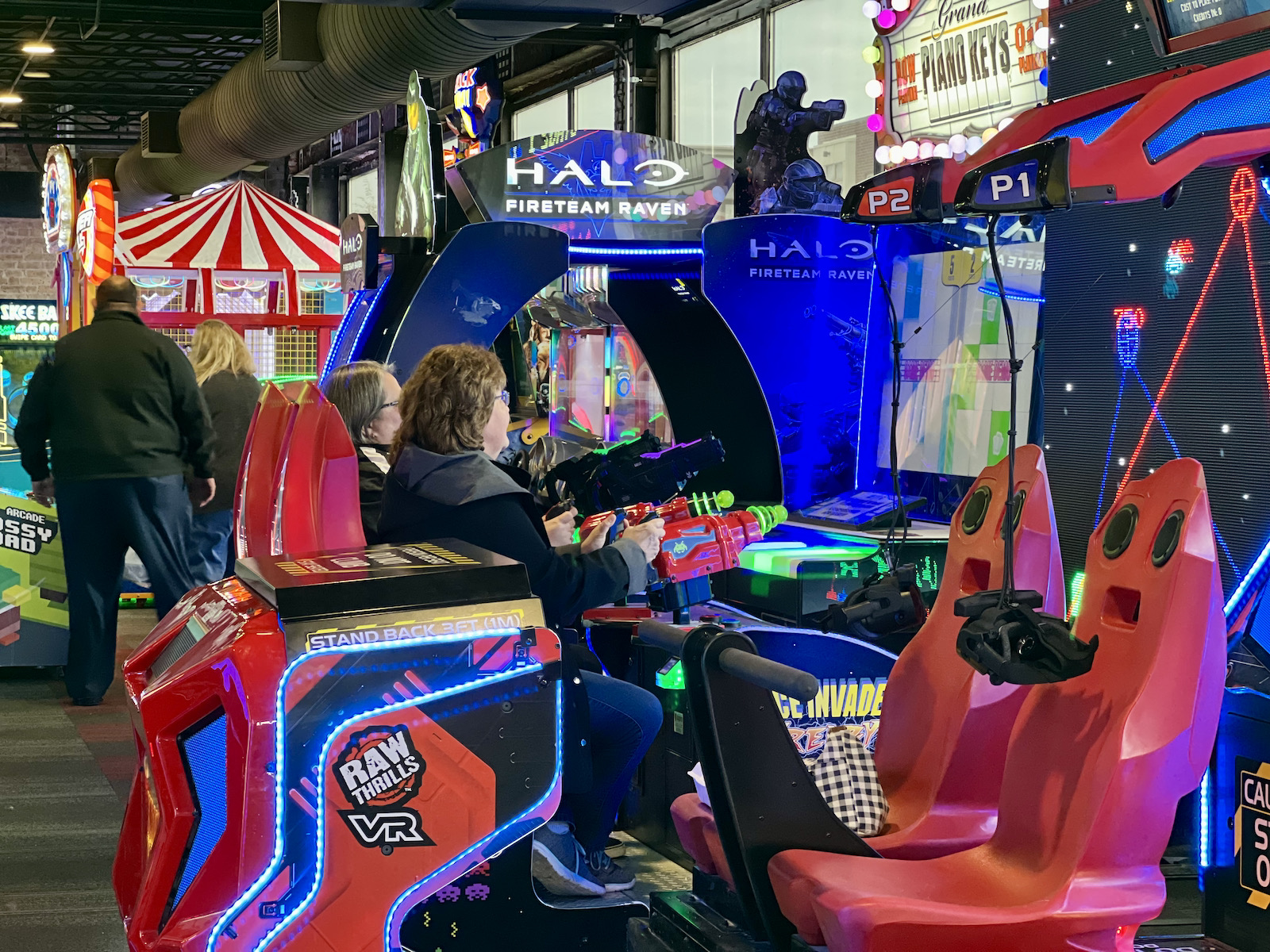 To take advantage of games, guests can grab a card from the gaming kiosk, which can be loaded with game points (cards can be loaded with as little as $5 or up to $100 at a time). Once loaded, the points on the card can be redeemed at any of the ticket-based arcade games. Winning tickets (also digitized) are recorded on the card and can be redeemed at the counter for various prizes.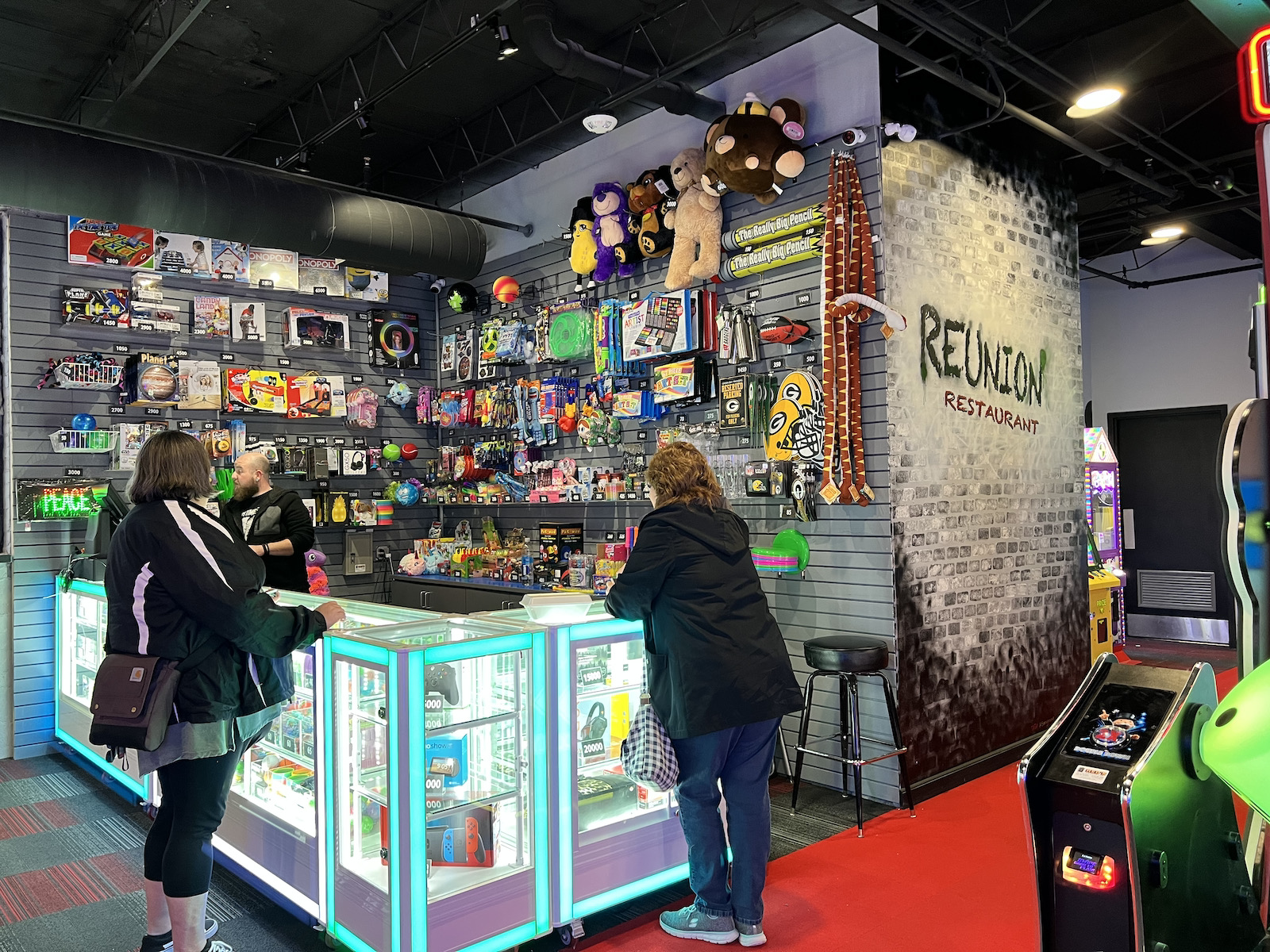 A second floor party room, which accommodates between 30 and 40 guests can also be reserved for parties.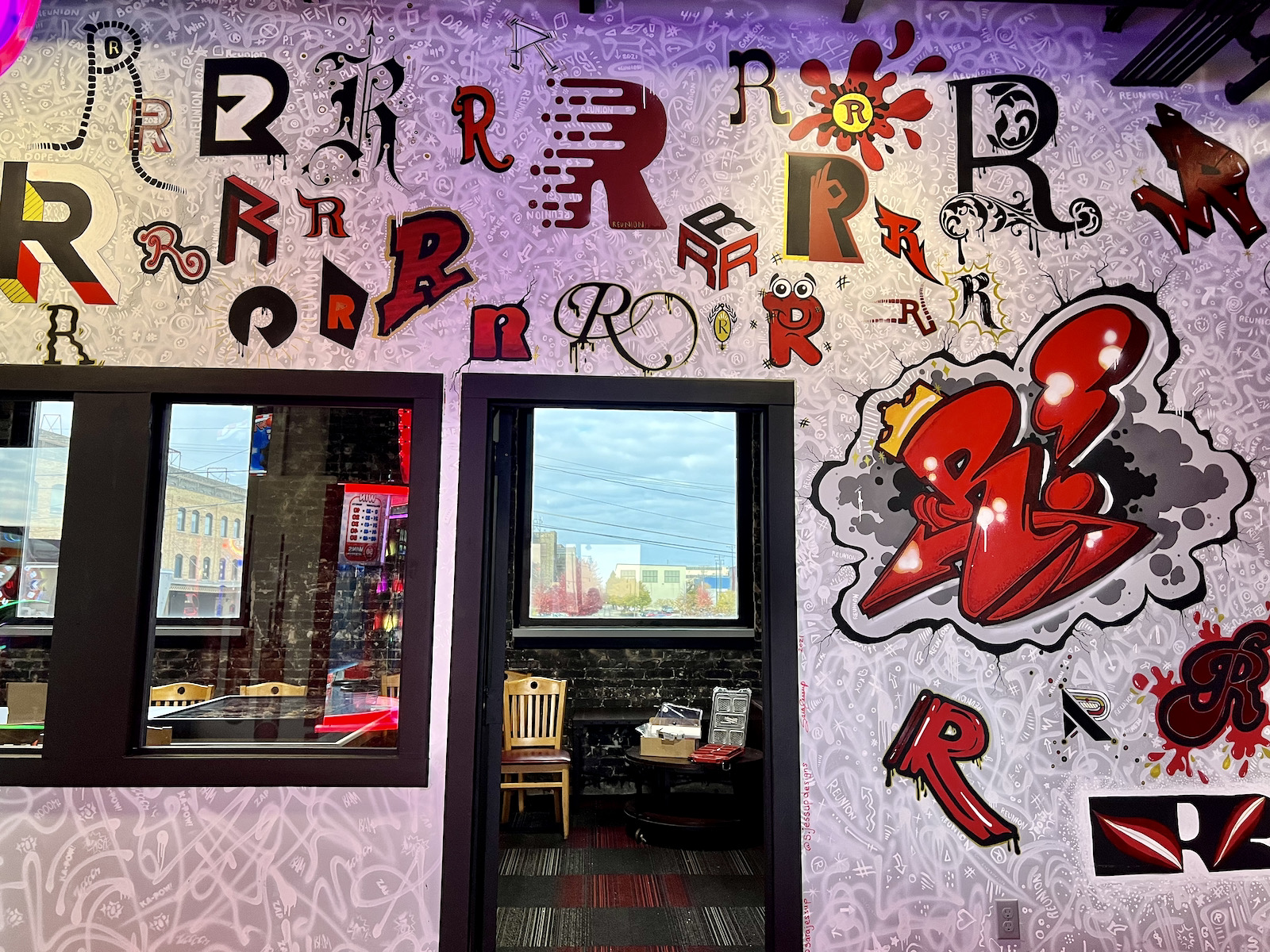 During clement months, there's plenty of outdoor seating available for guests on Reunion's covered outdoor patio, which seats up to 130.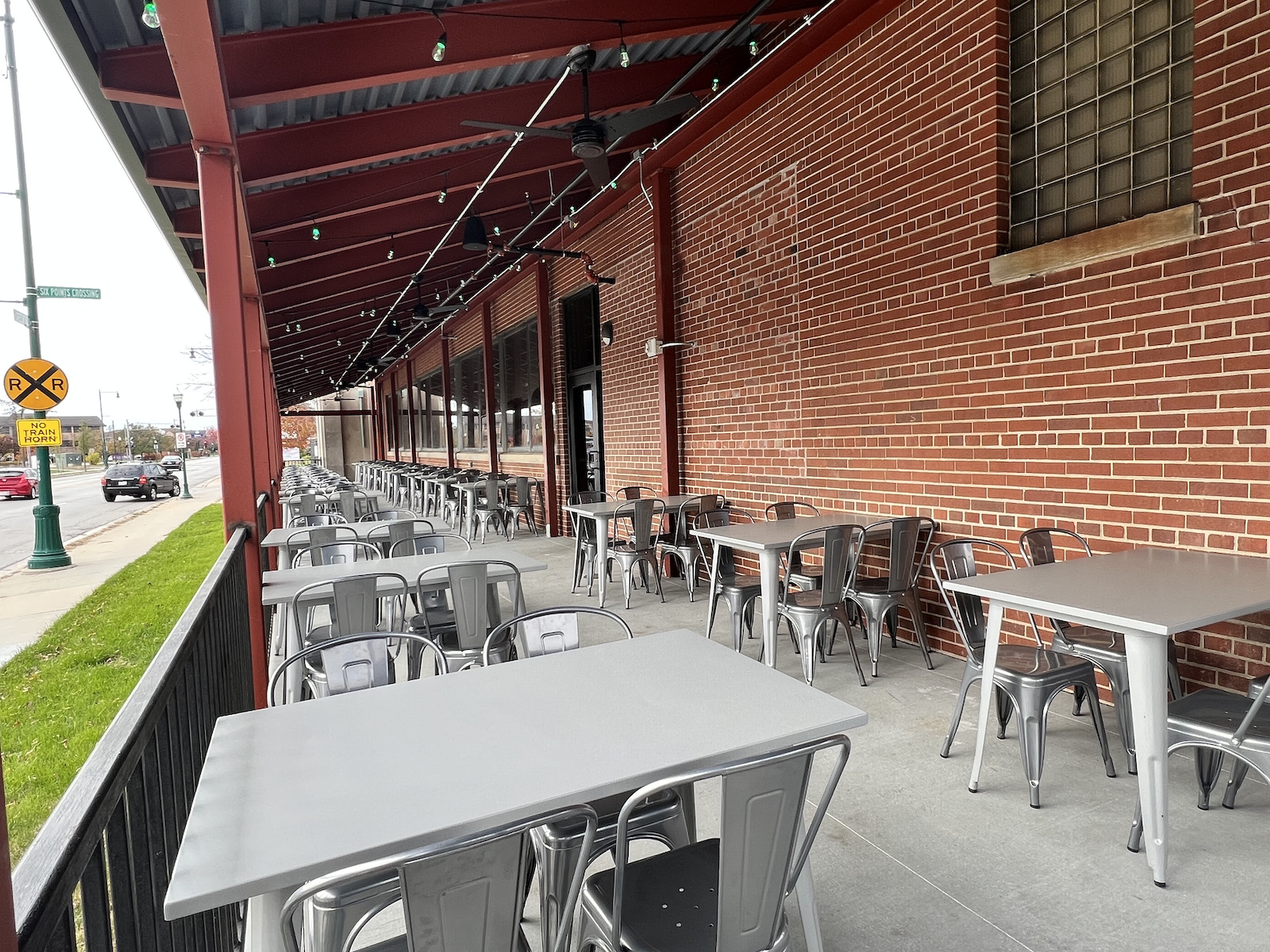 Meanwhile, the side yard has been transformed to include two volleyball courts, ball toss and an outdoor stage which will provide live entertainment on weekends in the summer.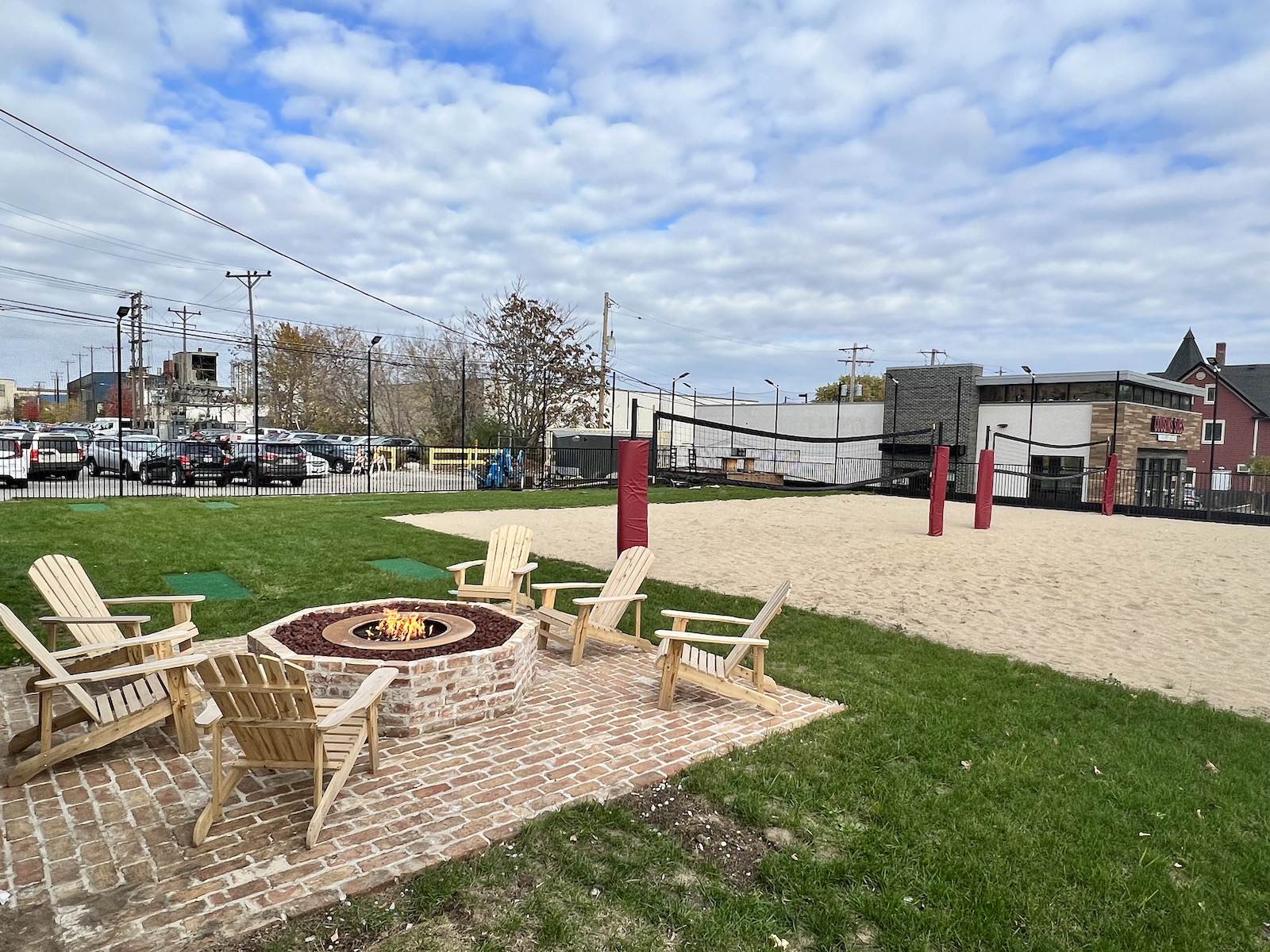 The patio and fire pit were constructed from some of the building's original bricks, which were taken out during the renovations.

The outdoor area also features a full bar, constructed from railroad ties unearthed during the project renovations, as well as a Kick Pool court created with repurposed wood.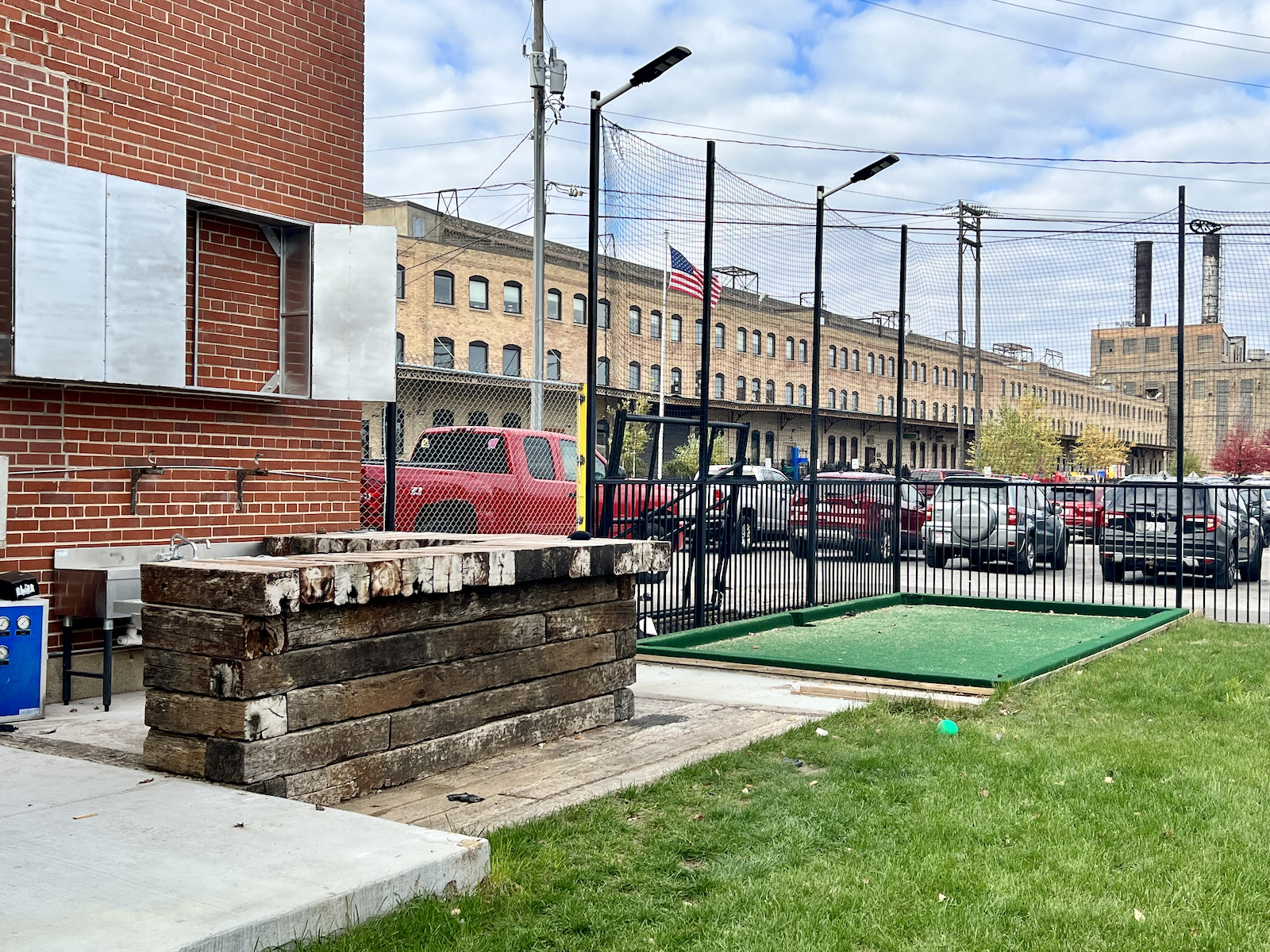 The side yard also provides a prime view of the State Fair inspired mural painted on the East Side of the building by artist Jason Watts.

Chris Paul says they have a variety of events planned for the outdoor space including tailgate parties (complete with big screen game viewing).

Reunion Restaurant is open seven days a week from 11 a.m. to 10 p.m.

https://onmilwaukee.com/articles/reunion-restaurant-and-arcade-west-allis