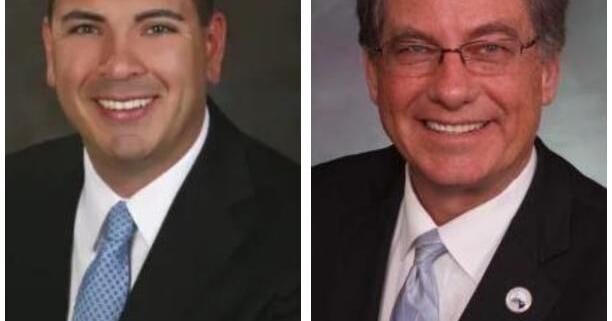 The University of Northern Colorado will seek permission from state lawmakers to start up and operate an osteopathic medical school.
It will be the second public medical school in the state, according to state Sen. Jerry Sonnenberg, R-Sterling, who will sponsor the bill, along with Senate President Leroy Garcia, D-Pueblo. In the House, the sponsors are Reps. Mary Young, D-Greeley and Perry Will, R-New Castle.
The bill, if it wins approval, would authorize the state's third medical school. In addition to the University of Colorado Anschutz Medical Campus, there's the for-profit Rocky Vista University College of Osteopathic Medicine, which opened in 2006.
Sonnenberg called the addition of a medical school at UNC "a natural fit" for the area, and raised the potential for hospitals in Greeley, Loveland and Fort Collins to become sites for medical residencies. Banner Health, which operates the three hospitals, has already agreed to become a site for clinical rotation for third- and fourth-year students, according to a UNC news release.
Garcia said he's excited to work with Sonnenberg on the bill.
"We recognize the importance of having a policy like this in place. There are so many challenges with health care providers and physicians, we need to be innovative. Sen. Sonnenberg was onto a good concept, and people are supportive," Garcia said.
One potential hurdle — concerns from CU that UNC would encroach on its territory — is already out of the way.
Mark Couch, the spokesman and chief of staff for the CU School of Medicine, confirmed the university will not oppose the bill.
"That lack of formalized opposition speaks to the merits of the proposal," Garcia told Colorado Politics.
UNC President Andy Feinstein, during a Nov. 4 town hall on campus, said the idea has been in discussion for about three years. Initially, the university planned to partner with a for-profit entity.
But the financial challenges UNC was facing, Feinstein said, put an end to those early discussions.
That changed last year, Feinstein told Colorado Politics, when he was approached and asked to take another look by friends of the university, donors, business community leaders, Banner Health and the University of Colorado physician's group.
That led the university to hire Tripp Umbach of Pittsburgh, which does consulting in both healthcare and higher education, to conduct a feasibility study. Tripp Umbach has done about 60 feasibility studies for medical schools, with 40 schools opening as a result, Feinstein said.
The study said Colorado needs more primary care physicians than currently can be provided by existing medical schools, due both to expected population increases as well as an aging physician workforce. The study recommended UNC move forward with the four-year program.
According to the feasibility study, forecasts are that by 2030, Colorado will need an additional 1,773 primary care physicians, a 49% increase compared to the state's 2010 primary-care physician workforce. By 2019, almost one-third of the physician workforce was 60 years old or older, the study said.
The feasibility study estimated UNC will need to invest about $50 million for facilities, equipment, and other start-up expenses. However, the university estimates start-up costs at closer to $150 million. Those costs include a new facility, rather than repurposing other facilities.
The university website indicates "a generous donor committed to support the project in its initial phase." Feinstein said the donor wishes to remain anonymous, and that naming the medical school for that donor has not been part of the conversation. They've got the first $6 million, cash in hand, to pay for the exploratory stage.
"There are a lot of hurdles ahead of us, a lot of work that needs to be done," Feinstein said. "But we have a lot of friends who have expressed their interest in supporting us."
A location has not yet been determined, although the site of Bishop Lehr Hall, which has been largely vacant since 2002, is a potential, according to UNC spokesperson Deanna Herbert.
Should the legislation win approval from the General Assembly and UNC moves the project to implementation, the first classes would be offered in fall 2025, according to the university. The school could enroll 75 initially and up to 150 at full maturity, which it estimates would be in 2029.
https://www.coloradopolitics.com/legislature/university-of-northern-colorado-seeks-legislative-approval-for-medical-school/article_4e21172e-72fe-11ec-afe9-e73bc8e25481.html