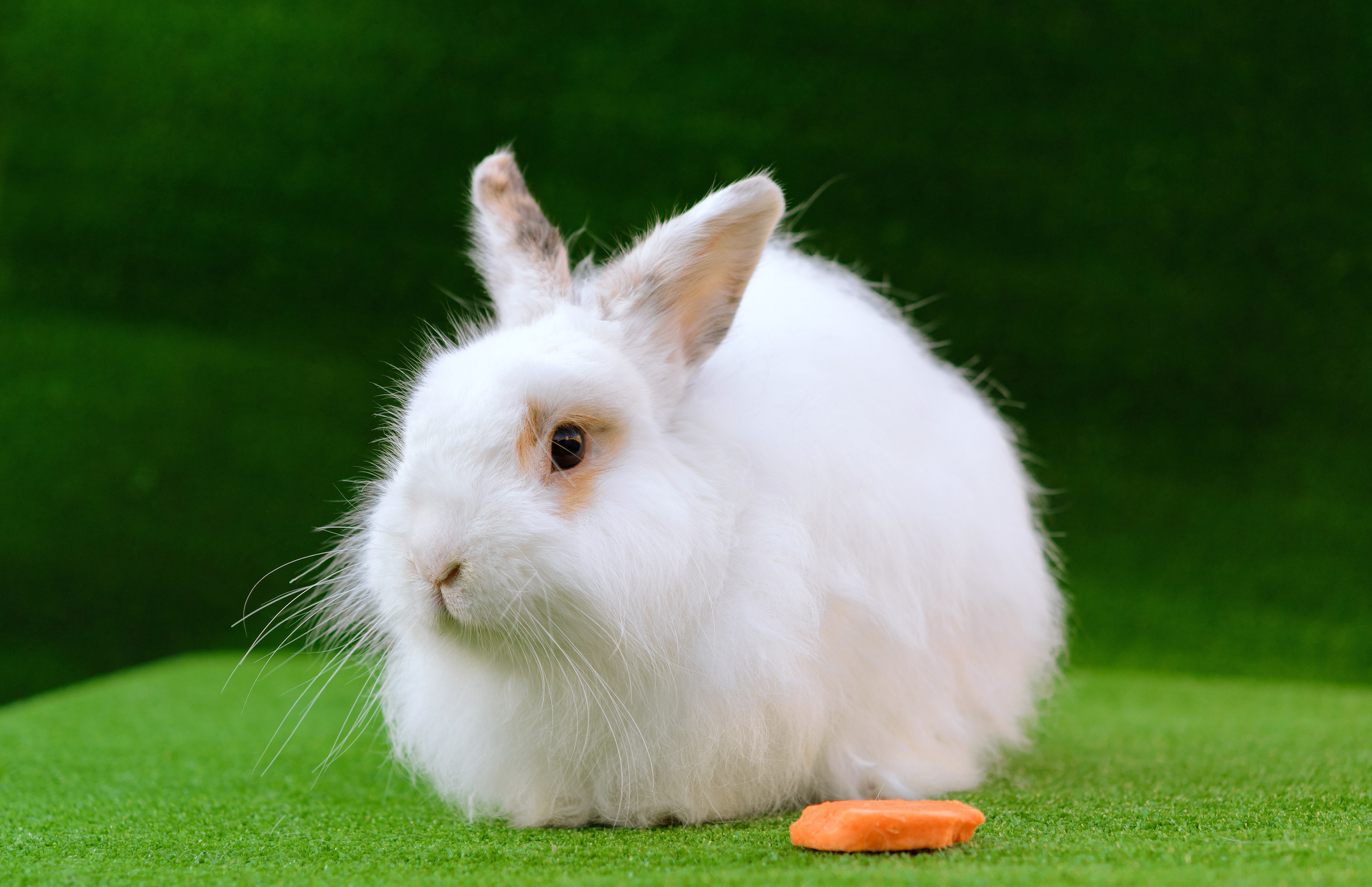 Viewers were impressed with an adorable rabbit named Bruce after his owner posted footage of him showing off his stackable cup skills.
Bruce's owner Sophia uploaded the video to Bruce's popular TikTok profile, @bruceytherabbit, where it amassed more than 4 million views and 5,500 comments in just 15 hours. Many commenters mentioned their bunnies also enjoyed intellectual stimulation such as cup stacking.
"I read that rabbits really like playing with cups, like stacking cups," Sophia said in the video while holding Bruce, a white and brown English Angora Rabbit. "We're gonna see if Bruce even knows how to do it."
English Angora Rabbits are one of four breeds of Angora rabbits recognized by the American Rabbit Breeders Association. English Angoras are known for their soft wool, compact shape, and fluffy fur that grows on their ears and face.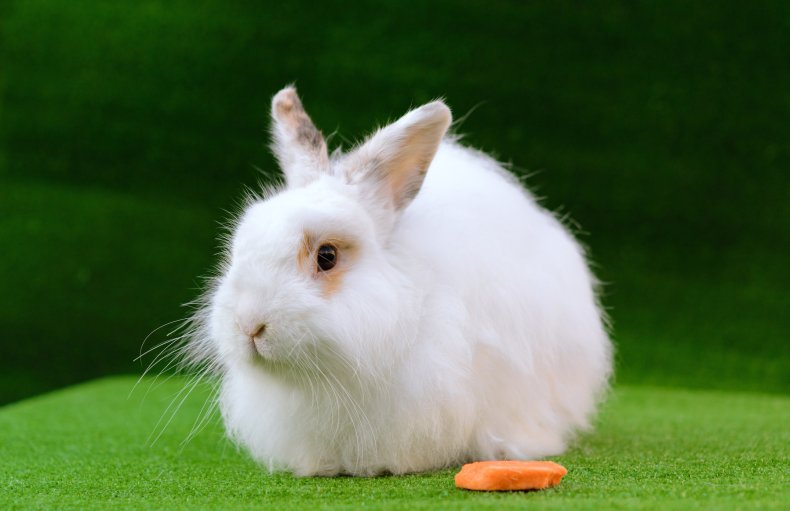 Domestic rabbits require regular socialization and at least an hour outside of their enclosure every day, the Humane Society Veterinary Medical Association recommends. Pet rabbits are clever and often do well with solving puzzles and are capable of learning various tricks.
In the video, Sophia placed a few pellets inside each cup before stacking them all up. Immediately, Bruce stuck his nose inside the top cup and knocked it out of Sophia's hand in order to get to the pellets inside.
Bruce excitedly grabbed the stack of cups from Sophia's grasp and tried to flip it over to access the pellets. Sophia again held onto the cups and Bruce used both his paws and mouth to remove the top cup in the stack.
After each cup was removed, Bruce snacked on the pellets before going back for more, getting better at removing each cup as he practiced.
Toward the bottom of the stack, Bruce seemed to get a handle on the trick and was fully capable of removing the top cup with his mouth before bunny hopping backward and dropping it to the ground.
"Omg he did it," the on-screen text read as Bruce finished unstacking each cup from the tower.
More than 4,600 viewers commented on the adorable clip, many commenting on Bruce's unique ears and other bunny owners saying their pets also love playing around with stackable cups.
"His ears are taking me OUT," one user commented.
"Smart boy! My guy just throws the whole pile over so all the treats come rolling out at once," another user wrote. "Work smarter not harder."
"Why's that bunny prettier and smarter than me?" one user joked.
"He says back off mommy, I have this!!" one comment read.
Other enrichment activities that can keep a pet rabbit entertained include toys with hidden crevices for toys, puzzles, and ball games.
Newsweek reached out to Sophia for comment.
https://www.newsweek.com/woman-stunned-bunnys-impressive-trick-adorable-clip-smart-boy-1697271