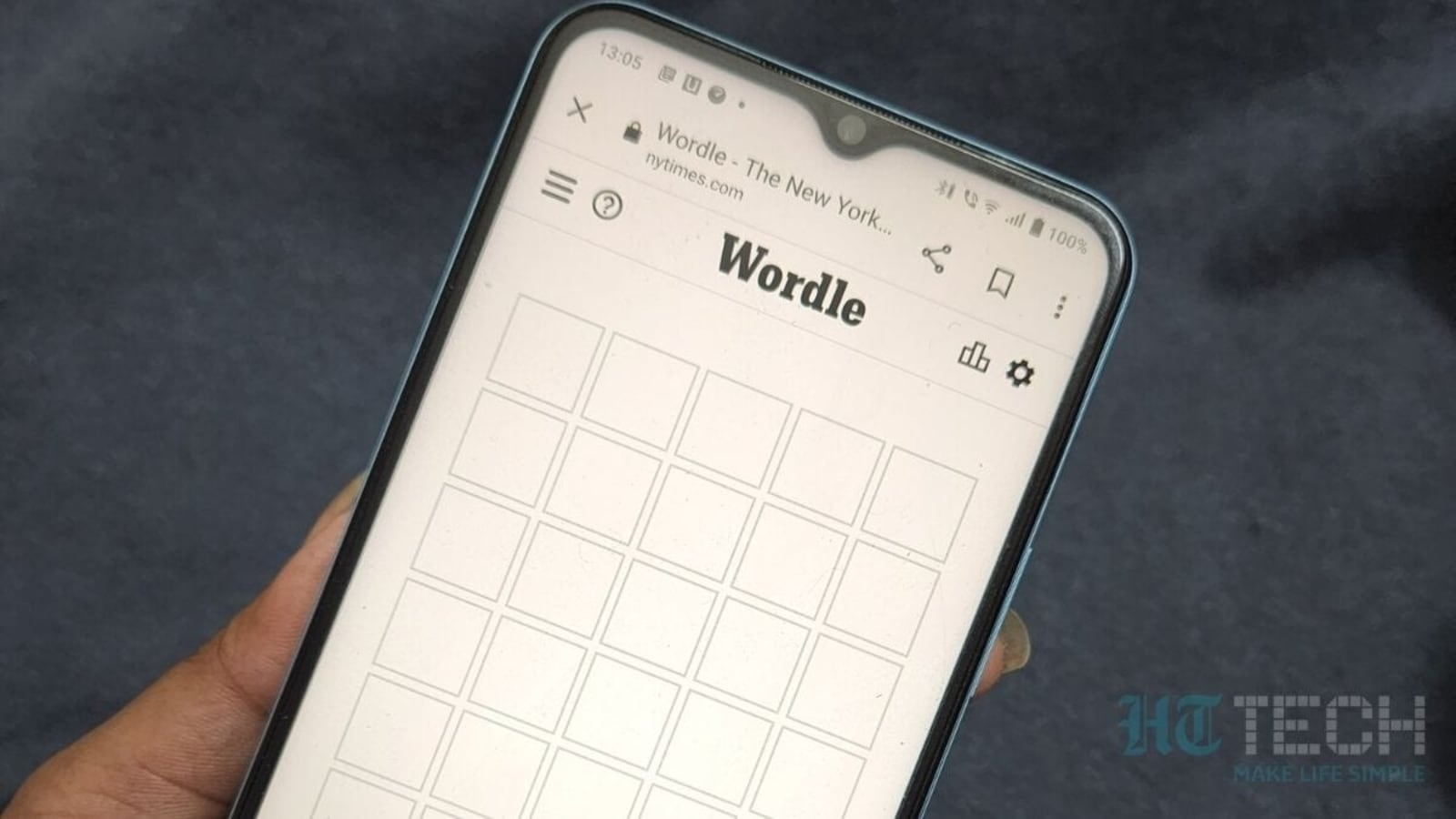 Wordle 306 answer for April 21: Today's Wordle is a nightmare. But don't worry, use these Wordle hints and clues to reach your answer without sweating bullets.
Wordle 306 answer for April 21: After the headache of FOYER, Wordle chose a considerably easier word yesterday. But today, it is back with a tough one! And we are not kidding. This word is so difficult it will probably make an appearance during your sleep- as a nightmare! It is not because the word is so uncommon, but because of how the alphabets are arranged in it. The broken streaks today are going to be extremely high. And if you do not want to contribute to do that, we have a great way for you to fight off Wordle's trickery. We have put together the top 5 Wordle hints and clues that will ensure your victory. Check them out below.
But before we help you solve today's Wordle, we will give you some general tips to improve your game. These tips do not pertain to today's Wordle in particular but it will improve your overall skill set as it builds a better strategy to tackle the game in itself. But if that is not enough, right beneath it you will find the regular Wordle hints for today. Although we have posted the Wordle 301 solution at the bottom, we recommend fair play and would insist that you give the game a fair shot instead of checking the solution directly. For those of you, who have failed to get the answer, scroll down and check it to see if how close you were to finding the answer.
Also read:
Looking for a smartphone? To check mobile finder click here.
Wordle 306 general tips and tricks
1. Make sure to use vowel-heavy words for the first guess. You can use US VP Kamala Harris' favorite starting word, which is NOTES.
2. Do not forget the uncommon letters like Z, X, C, V and B. While they don't appear in most words, it is always wise to anticipate them.
3. Remember about double letters. Always consider the possibility that one of the letters can be a double letter.
4. Think about the letter combinations. ER, NT, ST, ND, EE usually go together.
5. Do not use a letter again if it has been eliminated. Take time, but think of unique words using the available letters.
These Wordle tips will not only help you to zero in on today's Wordle but every upcoming Wordle after that as well. But if you would prefer more relevant clues to today's word, then look below. Don't worry, it is a spoiler-free zone.
Wordle 306 hints for April 21
1. Today's word has three vowels.
2. The word begins and ends with a vowel.
3. The first letter is O; the last letter is E.
4. The third vowel is I.
5. Biggest hint: It is a word popular in chemistry classes. When iron rusts, it is because of this word.
We really tried to serve the answer to you on a platter in the final clue.So go out there and give it your best shot. And for those of you who did not check the clues before attempting the puzzle and lost the game, you can check the solution at the bottom.
Wordle 306 answer for April 21
SPOILER ALERT! Do not read any further if you are not looking for the Wordle 306 answer. However, if you are ready to check it, then take a look below.
Final warning. The answer to Wordle 306 is right after this sentence.
The word of the day is OXIDE. It means "a binary compound of oxygen with another element or group". It was really hard to guess, wasn't it? Wonder what the Wordle gods were thinking when they pulled this word out of the hat today.

https://tech.hindustantimes.com/tech/news/wordle-306-answer-for-april-21-game-brings-nightmare-don-t-sweat-bullets-check-wordle-hints-solution-71650508190720.html